Shooting Gazette readers can gain a 35 per cent discount off tickets for this year's Robin Hood Game & Country Shows in Suffolk and Nottinghamshire.
The show in Suffolk takes place on October 6-7 at Suffolk Showground near Ipswich, while the show in Nottinghamshire takes place on October 13-14 at Newark Showground.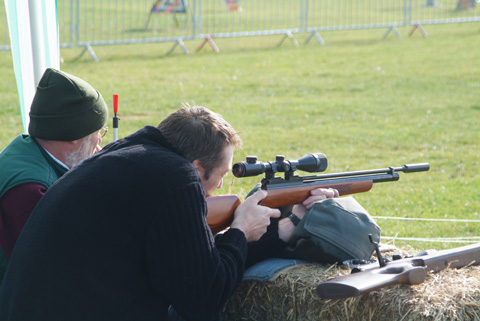 Shooting Gazette readers can expect to enjoy a plethora of fieldsports activities at the fairs.
As well as the usual retail, educational and have-a-go stands and demonstrations covering everything from rifles to gundogs, both shows will give Shooting Gazette readers the chance to meet double trap Olympic gold medalist Pete Wilson.
To receive the discount, Shooting Gazette readers should enter the code SG35 when buying tickets online here
Please note the 35 per cent discount applies to the listed gate prices only.
Gate prices for both shows are £10 for adults, £8 for concessions and £5 for children between five and 16. Children under five go free. Family tickets (two adults and up to three children) are £25.