Pigeon shooting.

I realise that November is a bit early for an end of term report on my pigeon shooting exploits, but with the game season in full swing, and pigeons harder to come by, it's as good a time as any to assess what kind of year it has been.
The first quarter of the year was dominated by the apparent scarcity of woodies in all districts.
Delighted farmers were saving a fortune on rope bangers and gas for their cannons, as pigeons totally ignored the rape fields to concentrate on the biggest acorn crop in a decade.
There were so many littering the ground under every oak tree, that the birds could not clear them up, and most simply rotted away.
This led to a lot of frustration amongst decoyers, who had barely made bags into double figures for more than four months.
Indeed, my local game dealer was crying out for birds, regularly receiving a couple of hundred, instead of the 2-3000 a week, he expects at this time.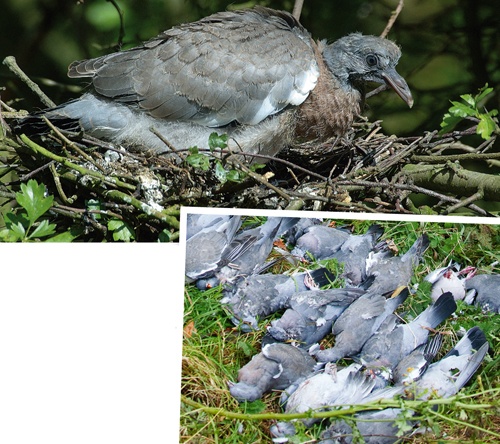 Spring drilling did not really improve matters, and for the first time in living memory I did not shoot a single pigeon on sown peas until they reached the flowering stage.
Even I was beginning to wonder where all the birds had gone, but was brave enough to predict that, when they did return, some big scores would be achieved.
Things started to change for Paul and I in May, when a field of grass containing clover produced three consecutive bags of well over a hundred.
What was noticeable at the time, was how well they decoyed – and that was down to not having been chased by decoyers or scared by farmers, for such a long time.
RAIN AND MORE RAIN

Cold weather combined with torrential rain was the pattern for the next month, clearly affecting the breeding patterns of all wild game, and pigeons too, with not a single young bird featuring in the bag.
Still the large flocks were not showing in my area, until mid June, when a solitary field of laid barley produced bags of 387, 174 and 109 over the course of a fortnight.
Now the floodgates opened, with huge numbers appearing everywhere, and being spoiled for choice.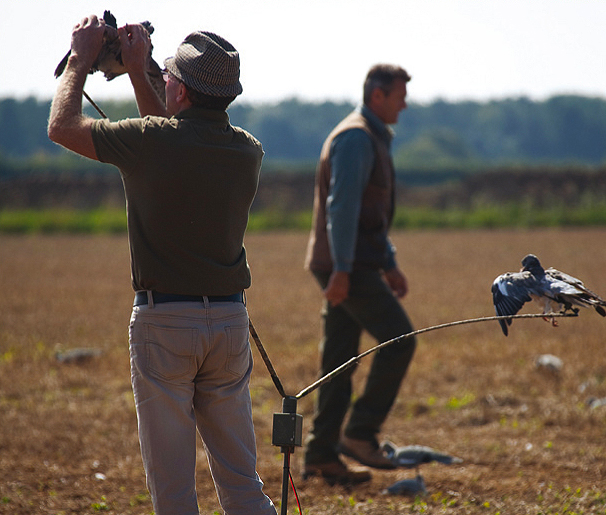 It seemed every rape stubble had the potential for 100 plus scores, and because the farmers were getting behind with their harvest, these stubbles were often left uncultivated for longer than usual, giving us the rare chance to take full advantage.
NEW GROUND TO SHOOT

The icing on the cake was Paul picking up a new farm in prime pigeon country.
The farmer had been with us on our trip to Argentina last year, and on learning of our passion for pigeon shooting, challenged Paul to try and control the birds on his farm.
He said that he no longer grows peas because of pigeon damage, and that in all the years he has been farming, only one decoyer had ever killed more than 100 in a day on his land.
Anxious to make a good impression, Paul made sure our first trip was a good one and two rape stubbles half a mile apart produced a combined bag of 306.
The farmer was so impressed that he has really been co-operating with Paul to the extent that he has delayed cultivations on certain fields, and phones Paul with reliable intelligence on pigeon numbers (rare, in my experience).
The result is that we have killed more than 1200 birds on his farm in the past nine weeks at an average of more than 180 per trip.
He has agreed to hold off from the gas guns when the pigeons attack his rape, which apparently they do, in biblical numbers, until Paul has given them a good hammering.
As far as I can see this is a classic example of a farmer with an enlightened attitude to pigeon control working with a decoyer who can deliver results.
BUSINESS AS USUAL

It was not until mid August that young birds began to make their way into the bag, increasing in number until, by September they probably made up 30% of the total accounted for.
This proved that most of the woodpigeons' previous broods had perished in the earlier cold, wet, weather.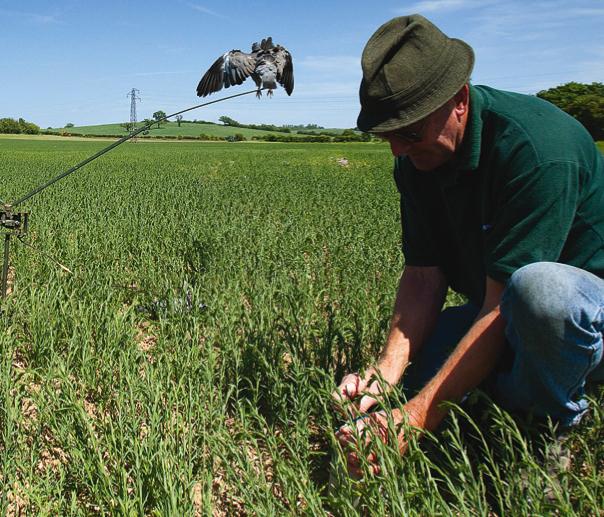 But now, with a welcome period of good weather and plenty of nutritous food available, they were more than making up the shortfall.
Stubbles of one kind or another continued to produce huge bags, with three days yielding over 300 and many more in the 150-200 bracket, a truly red letter period that has more than made up for the disappointments of earlier in the year.
So here we are, up to date, but with the autumn drillings and the dreaded winter rape to look forward to.
We still might achieve my prediction in the Spring of a record year, but even if we do not, the quality of the sport we have enjoyed, has been second to none.
MONTHS AHEAD

Looking into my crystal ball, what do I see for the prospects in the coming months?
Well, one thing is certain… as there are absolutely no acorns on the trees this year farmers will be pulling their hair out again, worrying about their rape crops.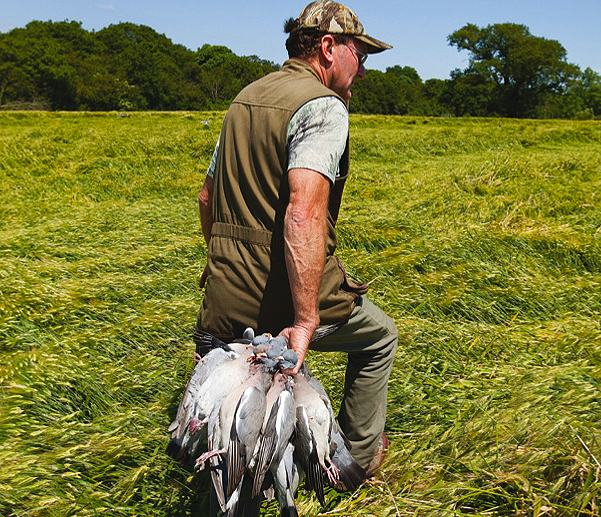 Even in early October, I was getting calls to take a look at emerging rape, though they all turned out that the birds were mainly interested in hoovering up the last of the grains lying on the surface.
I am glad to say that pigeon numbers are still in the ascendancy, so I expect some rape fields, particularly those which have been sown late, to take a bad bashing.
If the wet weather persists then you can expect farmers to begin panic drilling, leaving plenty of seed on the surface, ideal for good bags to be made.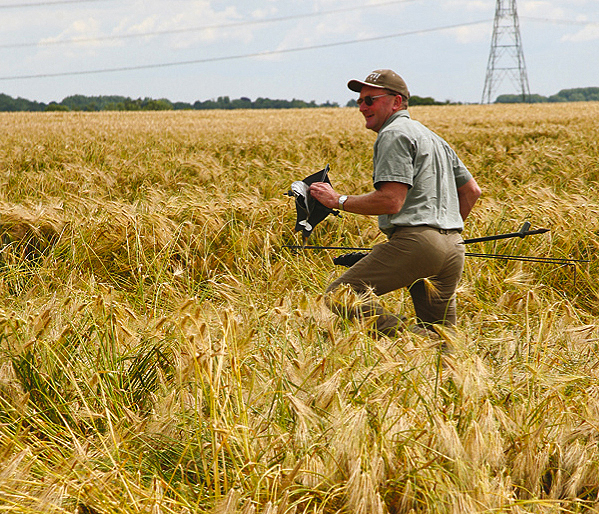 How would I sum up the year thus far?
As my old form teacher would have said: "Peter made a very poor start to the year, but after knuckling down at long last, managed to make excellent progress to achieve what, for him, was a satisfactory result."