All new Range Rover 4.4 SDV8 Autobiography review
I'll admit I was a little concerned about the new Range Rover. All the rumours floating around in the industry suggested the new car was going to be designed to build on the success of the old one in emerging markets such as China. I couldn't help but expect something flashier, more expensive and more set up for the chauffeur to drive it to the next skyscraper than for a farmer to drive it across a muddy field to the next stand of skyscraper pheasants.

Like seeing a Ghost

All of these assumptions were right, I realised, when I first glimpsed inside. The blood-red leather and piano-black wood cabin of the range-topping Autobiography that I drove was genuinely a match for the likes of a Rolls-Royce Ghost.

On the move, the car is just as refined as a Rolls Royce, too. The engineers weren't set the task of making it as quiet at motorway speeds as any of the new generation of 4x4s – they had to match the very best luxury saloons. And they have succeeded. As part of an expedition to tow a 2.5 tonne Airstream from the Lake District to Morocco, we spent 12 hours a day in the car, day after day, and the Range Rover just ate up the miles, cocooning us in a womb-like hush even as the chaos of Marrakesh unfolded outside.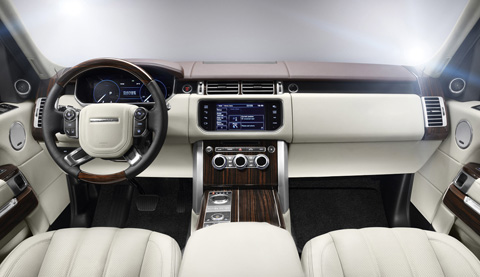 You're getting Rolls Royce-standard luxury inside the new Range Rover – it's a car so good that the writer has just ordered one for himself.

Somewhere between Seville and Gibraltar, it was my turn to get a bit of sleep in the back and, even without the assistance of a day in the fresh air and an evening on the claret, I can report that it is a lovely place to snooze.

So far so good for our Shanghai billionaire, then… and, I suppose, for those fortunate enough to have a driver to take them shooting. But if you only ever sit in the back, you are missing out on driving one of the great cars of our time.

Extraordinary control

I can remember the first time I drove a Range Rover – a three-door Classic from the mid 1970s – and I fell instantly in love. This car rekindles that like none of the intervening models have. Make sure you spend the extra money to get the bigger of the two diesels because it makes for a very special motor car indeed.

Silent at cruise, open the taps and you get a beautiful V8 gurgle as it surges to 60mph in six seconds – performance that would only have been experienced by Ferrari drivers just a few years back.

Nor does this vehicle lurch and lean in the bends, because it manages to keep its bodyweight under quite extraordinary control, making brisk cross-country progress easy and undramatic.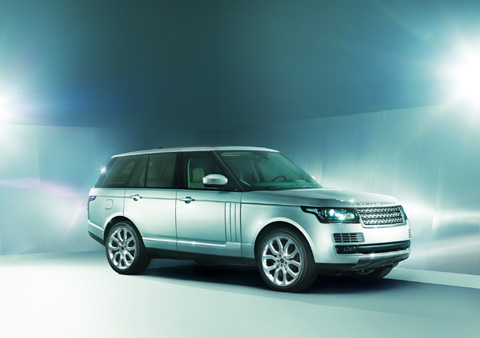 Silent at cruise, open the taps and you get a beautiful V8 gurgle as it surges to 60mph in six seconds.

Off-road, I am pleased to report that Land Rover's engineers have not rested on their laurels one iota. It's a big car, sure, but its combination of technology and axle articulation means that it will go pretty much anywhere. Probably the most impressive example of this is its wading depth of 900mm. The new Mercedes GL Class, the Range Rover's closest competitor, can only manage 600mm.

It is even much more understated than I had thought it would be. As you can tell, I was seriously impressed. It is a car of which the whole country should be very, very proud – and I've ordered one.

Specficiations for the Range Rover 4.4 SDV8 Autobiography

Price: £94,695
Top speed: 135mph
0-60mph: 6.5 seconds
Combined: 32.9mpg
CO²: 165g/km

5/5

Ben Samuelson is the managing director of PR and events agency Samuelson Wylie Associates. Follow him on Twitter at twitter.com/bensamuelson

For more car reviews and other features from Shooting Gazette click here