James MacNaughton 28-bore 'Edinburgh' sells for £25,000
The 27" nitro chopper lump barrelled side-by-side is a round-bodied skeletal bar-in-wood triggerplate-action ejector, weighs 5lb. 13oz., has a highly-figured stock measuring 15.5/16" and features engraving by Peter Cusack.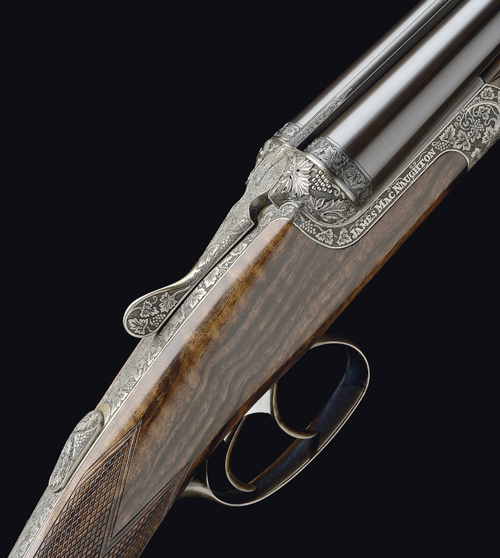 The shotgun, which was auctioned along with its lightweight leather case, was the cover star of the auction catalogue.

Other beauties that went under the hammer included a rare gold-plated pencil-pistol designed by H.H. The Late Maharaja of Jodhpur (formerly the property of Lord Mountbatten) and guns and other curiosities once owned by avid Scottish collector Charles Gordon.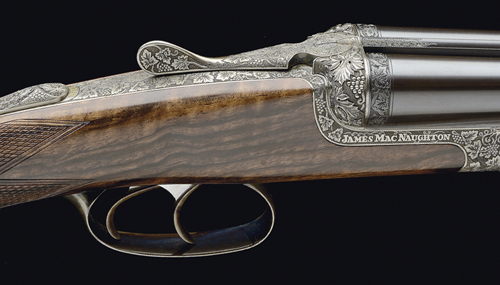 For more information and for future events visit www.holtsauctioneers.com



James MacNaughton 28-bore