Gun reviews: Holland & Holland Royal 12-bore
Gun reviews: Holland & Holland Royal 12-bore
Gun reviews: Holland & Holland Royal 12-bore.
The test gun is one of a pair of Holland & Holland Royal 12-bore, single-trigger over-unders.

H&H is one of my favourite makers and its Royal guns, in both over-under and side-by-side configuration, are in my personal Top Ten.

Should Great-Aunt Augusta peg it, a pair of Royal 12-bore side-by-sides and a pair of 20-bore Royal over-unders would be right at the top of my shopping list.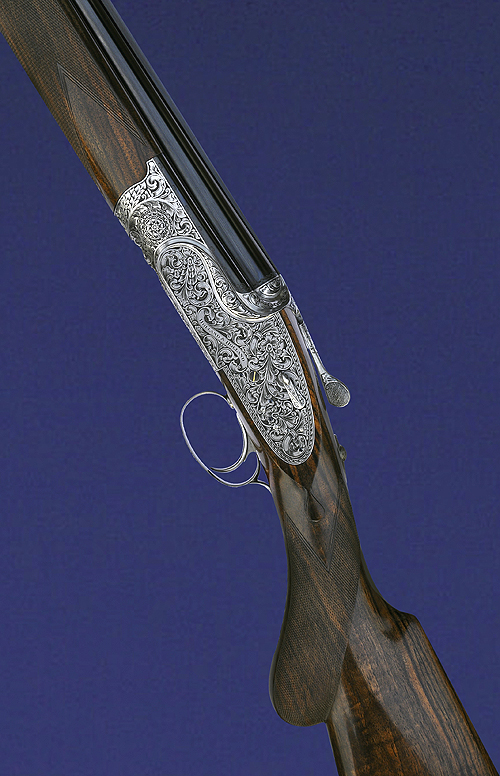 First impressions of the test gun, meanwhile, are that it is a corker, with acanthus-leaf engraving rather than the standard – and still beautiful – Holland scroll.

The Holland & Holland name is in a ribbon on either side of the square action bar. The engraving is good but I would have liked just a little more coverage at the fences.

The embellishment, nevertheless, works well at an aesthetic level as quality scroll and acanthus usually does.

I am not especially fond of game scenes on sporting guns unless they are absolutely fabulous.

I have also seen too many otherwise beautiful guns spoiled with a belly panel depicting the owner's faithful canine companion, something that is encountered more frequently as photographic bulino stipple engraving has become fashionable.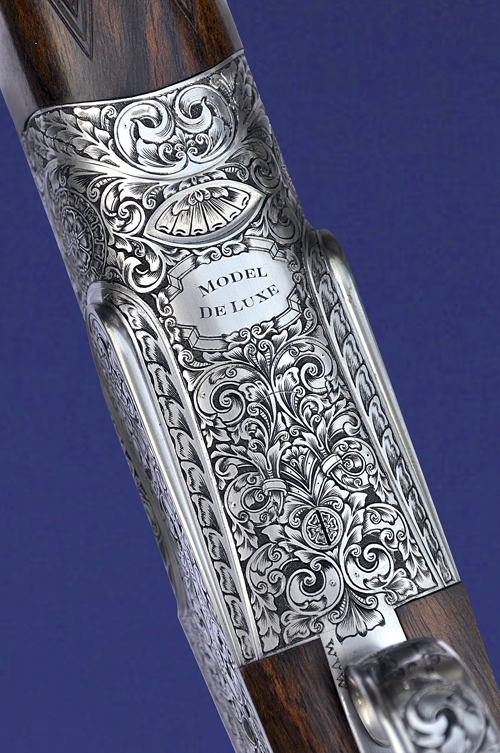 It takes a real master to make this work, however, and conventional engraving has the practical advantage of being more durable.

As for the rest of our Royal: it weighs just over 7.1⁄2lb and has 29in demi-lump barrels.

These have 2.3⁄4in chambers, are superior proofed at 1200 BAR, steel-shot friendly and equipped with a tapered, solid game rib and fixed chokes.

(Briley chokes are an option and may be fitted at the Holland & Holland factory if required.)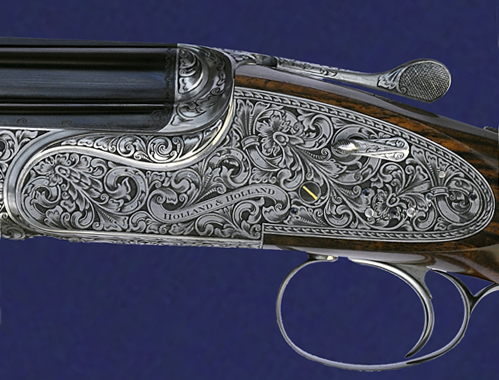 Demi lump is the over-under equivalent of chopper lump, which Holland & Holland calls "integral breech construction".

There is no monobloc with inserted tubes, as seen in less expensive guns. The action is, of course, a true sidelock powered by V-springs.

There are intercepting safety sears to catch the hammers should they accidentally fall.

There is an inertia (recoil-activated) mechanism in the non-selective single trigger, gold line cocking indicators and an automatic safety with a gold inlaid "SAFE" just forward of it.

Locks are quick detachable.

The stock is of typical Holland & Holland form with a semi-pistol grip and an elegantly slim game fore-end with push-rod fastener.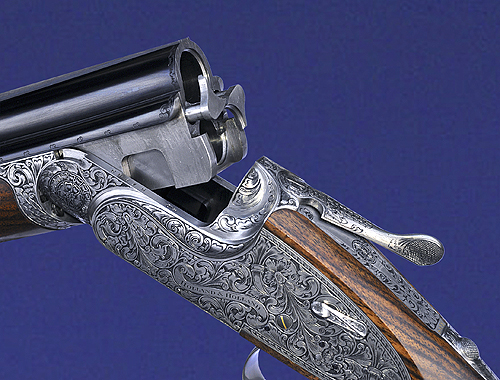 All parts considered, it is a very pleasing and practical package as well as a beautiful one.

The fit and finish are, as you would expect, first class. Wood-to-metal fit is impeccable. Blacking of barrels and oiling of wood are exemplary.

The dry handling of the gun is excellent, too. It is lively but controllable. The weight distribution in the barrels has been the subject of considerable development.

My belief is that the semi-pistol is the most efficient shape for a single trigger over-under game gun. The overall form of this Royal – locks, stock and barrels – would be hard to better, with one caveat: my own choice in 12-bore would be 30in rather than 29in barrels (and 32in for high birds and clays).

TECHNICAL DATA
The gun is based on an improved version of the Royal over-under developed in the Fifties, which was costly and difficult to manufacture.

The latest versions benefit from CNC technology, but are essentially similar although mechanically improved and not as square in the action.

Really early over-under guns did not have trunnion hinging and were far deeper in the action. Those are not often seen.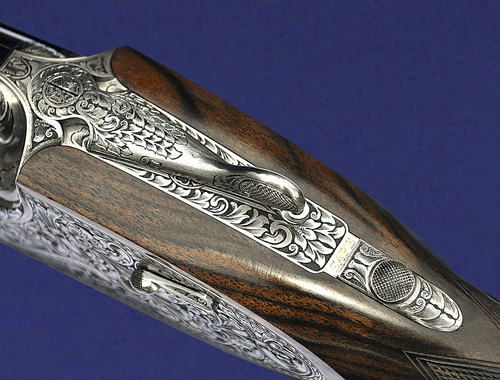 The modern Holland & Holland Royal over-under is an amalgam of all things good, rather than a completely novel design (some aspects of the improved gun were patented).

In one area it is innovative, however.

The firm, having much experience of rifles and steels designed to withstand high pressures, discovered that it could considerably slim the breech end of stacked barrels – giving them improved barrel weight distribution – without any compromise in safety.

This also facilitated the creation of svelte 20, 28, and .410 versions – all built on scaled actions.

SHOOTING IMPRESSIONS
Holland & Holland Royal over-unders have a special quality when shot. Though typically quite light, felt recoil is low.

They also have excellent dynamic properties: lively but controllable.

They feel noticeably different to other marques.

The trigger pulls are exceptionally fine.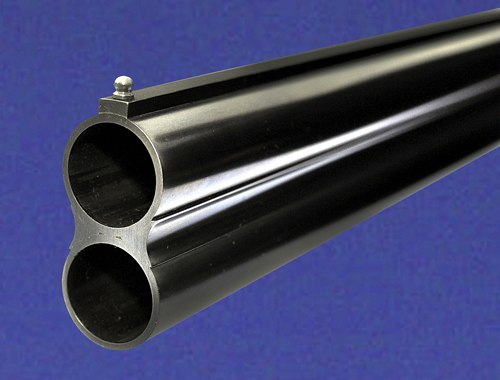 Good balance, good shapes and superb triggers equate to a gun that is enjoyable and easy to use.

I retain a particular fondness for the 30in Royal 20-bore over-under and the 12-bore feels and handles much like a 20-bore.

Is it worth the money?

Well, if I had it, it would be better spent on a Royal than on many luxuries. Built without compromise using the best of new and old, it has integrity. This best gun is better than many built a hundred years ago because it has evolved.

Holland & Holland Royal 12-bore shotgun
From £73,000 + VAT

www.hollandandholland.com



Gun reviews: Holland & Holland Royal 12-bore