Gun reviews: Purdey 20-Bore Sporter shotgun
Gun reviews: Purdey 20-Bore Sporter shotgun
The test gun is a 32in 20-bore version of the Purdey Sporter.

The gun, (a modern, droplock over-under inspired by generic Perazzi-style mechanics), is built by the London firm in association with Perugini & Visini of Brescia.

The Sporter, a gun intended for both game and clays, was born in its larger-bore form about half-a-dozen years ago, with a 20-bore following a few years later.

The 32in 20-bore, first thought of a year ago, is now in full production.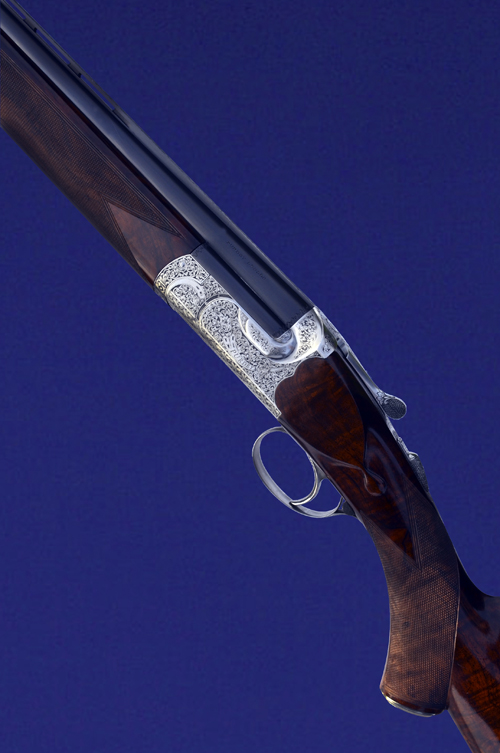 First impressions are excellent.

It looks elegant and, in this longer-barrelled guise, especially svelte, with a low profile, coin-finished and beautifully scroll-engraved action.

There is an attractive and ergonomically efficient open-radius, full but slim pistol grip and classic shapes fore and aft.

The wood – Turkish walnut – is beautifully figured.

The well-struck barrels have solid joining ribs and an 8mm to 4mm tapered sighting rib (parallel ribs, vented or solid, are an option).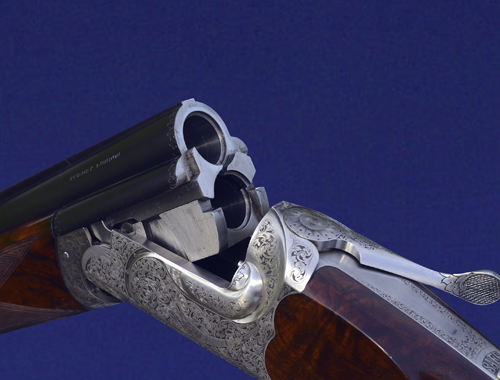 It would be a mistake to think of this gun as foreign or as a re-badged Perugini & Visini.

Stephen Murray, the original project manager, who still markets and develops the Sporter, visited a number of gunmakers worldwide at the early planning stage.

"The quest was to find the best product, the best service and the best craftsmanship. We found it with P&V, though the vast majority of the gun, 60% plus, is made in London."

"Purdey makes nearly all the metalwork, with Perugini & Visini complementing the build process and helping with assembly."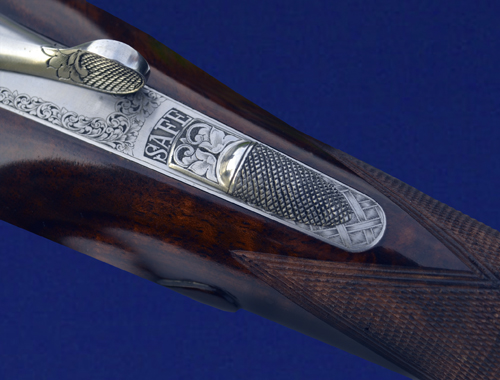 About 45 12-bores have been made to date and just over 30 20-bores, many of the latter ordered with 28-bore barrels.

The action, drawn up in-house by Purdey, is dedicated to the 20-bore cartridge.

No dedicated 28-bore is planned as yet because the 28-bore barrels seem to work so well on this action.

I have a soft spot for the 32in 20-bore. I have found 32in barrels work really well in the field.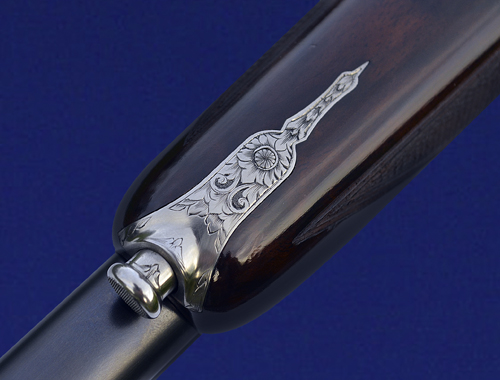 They facilitate pointing, help with line, and follow-through naturally.

I have shot the 12-bore version extensively and found it in no way lacking but the 32in 20-bore is special.

In Murray's words: "We listened carefully to what customers were telling us. The 32in 20-bore is a departure from the traditional English over-under but, with a 30g or 32g load, can deliver the same dropping power as a standard 12 and bring a bigger smile to your face."

"The 32in 20-bore Sporter was developed with experienced shooters and higher birds in mind.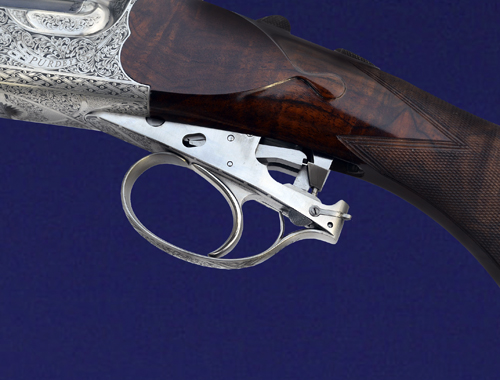 Murray and I are both especially interested in the ideal stock and barrel specification of Long Tom 12 and 20-bores and have had frequent discussions over the years on this topic as well as conducting various tests relating to it."

The long, slightly heavier, 20-bore over-under offers ideal mass and excellent pointability as noted, with relatively light, fixed-choke barrels (three-quarters and three-quarters in this case).

However, customers may opt for any constriction they want or Teague thin-wall interchangeable chokes.

TECHNICAL DATA
The Sporter is predominantly London made. The action body, the monobloc, the trigger plate, ejectors and fore-end iron are all produced by hi-tech means to the extraordinary standards demanded by Purdey in its state-of-the-art machine shop in Hammersmith.

Of the gun's 117 components, the firm redesigned and built 84 in-house.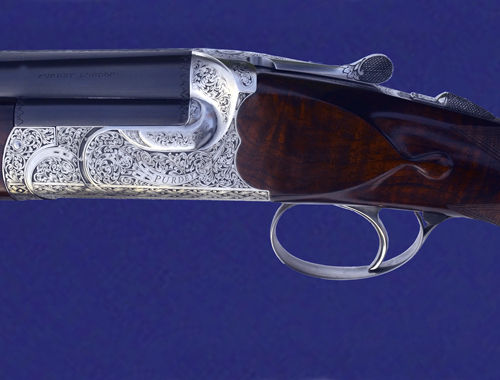 The 32in 20-bore, although developed far faster than its 12-bore sibling, presented certain challenges, not least with regard to its barrel weight and stock shapes.

Normally 1in of barrel adds 2oz (1oz per tube) of weight but by careful attention to striking up – scraping and filing metal from the barrels – the overall weight was increased by only 3oz with the finished article hitting the scales at 7lb 2oz.

(The 30in 20-bore weighs 6lb 15oz).

The barrels are monobloc with the joints invisibly laser welded.

The droplock action has V-springs to power it and is removed from the action body by pressing a spring-loaded catch at the rear of the trigger guard.

The safety is automatic (but may be converted to manual operation if preferred).

SHOOTING IMPRESSIONS
I thought this a truly delightful gun to shoot (as was the 12-bore sidelock Purdey over-under I put through its paces the same day).

The weight was near ideal for this style of longer gun and, although slightly barrel heavy in balance, the handling qualities were first class.

The comb was higher than the norm at 1.5⁄16in at the front and 1.3⁄4in relative to rib axis at the rear (however, all Purdeys are bespoke).

This was a slight disadvantage for me on clays but worked very well for driven birds (where a little extra comb height helps one to keep up on line easily and also equates to a bit of built-in lead).

Felt recoil was low, trigger pulls excellent.

Overall, a superb gun that I would be delighted to own and use.

Purdey 20-Bore Sporter shotgun
£37,200 inc. VAT

www.purdey.com



Gun reviews: Purdey 20-Bore Sporter shotgun