Randolph Engineering Ranger Shooting Glasses
Randolph Engineering Ranger Shooting Glasses.
The R.E Rangers that I?m looking at this month are made in the USA and worn by American Pilots. They come with a few great features like an adjustable bridge so you can have them sitting on your nose just how you like it and not the manufacturer?s way.

They also come with a flexible ?wrap around the ear? ear piece to stop the glasses falling off but more important in my view, to stop them moving all over the face.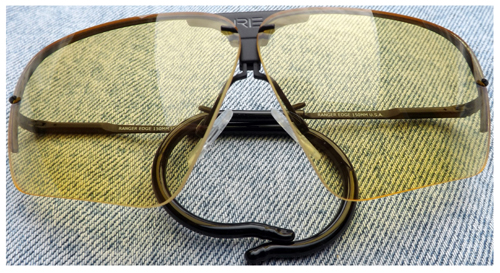 The frame itself is light and has all soldered joints that are guaranteed for a lifetime. The hinges just behind the frame to open the glasses are sprung so they fit even the biggest of heads.

Each pair comes with three interchangeable different coloured pairs of polycarbonate lenses and there is a choice of colours you the customer can choose from to suit you.

The pair I was using had a pretty standard range of polarised yellow, red, and a deep dark blue that was almost black. The lenses are simple to change as the frame is slightly flexible.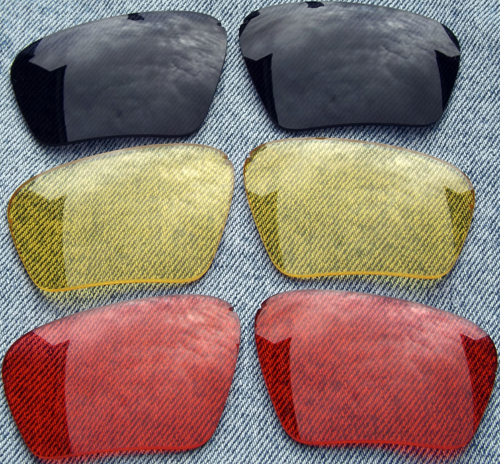 As I always do when reviewing a product properly I used these glasses for a month in order to put them through every conceivable situation & condition they would encounter when out shooting – and not just for a few hours.

If you?re spending this much money on glasses then you need to know what?s what!

Clay shooting, rough shooting and game shooting, all will be done in various conditions to see if these glasses really stack up – or not as the case may be.

So – there?s no doubt about it, they look real good and don?t sit on the nose like a pair of Denis Taylor snooker glasses once they have been adjusted.

Shaking the head and leaning over to ridiculous angles, (ooooh! me back) they just don?t budge one bit.

Serious stuff if you?re one of those people that has to wear a patch on the lens to cure cross eye dominance.




While walking around the shooting ground ? I forgot I had them on every time.

I tried all three of the lenses over the month period to put them through their paces, and I must say that if you use a bit of common sense when choosing the lens for the conditions, they really are some very serious kit indeed.

On clays the yellow lens did its work on bringing out those black clays against the greenery on both sunny and dark days.

They were also impressive when shooting pheasants and pigeons against a green wooded area and even rabbits in the grass.

On dark days they seem to keep you up beat as it looks like it?s sunny all the time! That can only do good for the psychological side of clay shooting.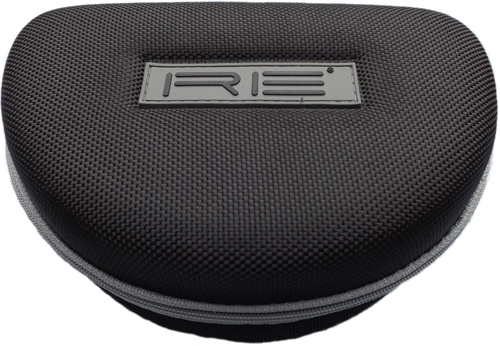 The red lenses I found absolutely excellent on orange clays against just about any background, but to be honest they were not so good with the black clays against a green or dark background – but that was to be expected.

I see far too many clay shooters wearing the red lenses for targets and days totally unsuitable for that colour.

Also the red lens seemed to be out of focus very slightly at around 100/120yds, which was a little worrying.

The other lenses were excellent at that range. May of course been a faulty lens or even just me with that lens/colour at that range.

But if they were actually mine I would send them back and have the lens checked or replaced.

The dark blue lens, I must say, was a bit of a surprise as they have an effect when you look at something with a slight red/pink tint like skin or a liver and white springer etc, it really brings it out dramatically.

Your skin looks very tanned indeed through them. This I thought would be good on the orange clays so set off to try it out.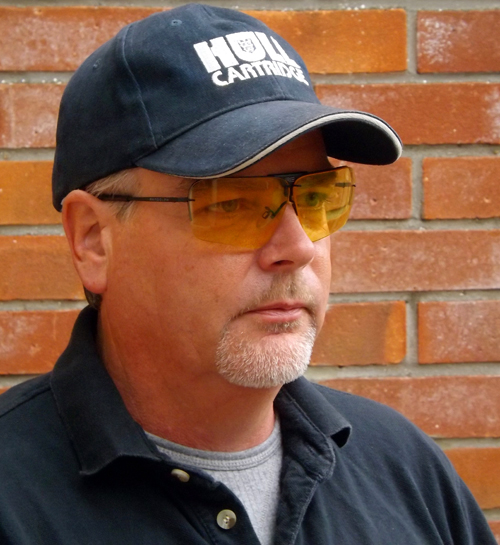 Sure enough it worked. I could really see the orange clays against all sorts of backgrounds in all sorts of conditions making it easy to hard focus on each and every target.

I thought I also might like to try them on rabbits, pheasants and pigeons as they have a certain amount of pink/red in their colouring.

Again it worked quite well as it made the rabbits show up better – looking almost like a little red setter lying in the grass ? believe it or not. Weird but very welcome.

It also brought out the pink breast of the pigeon. And as for the pheasant ? boy, do they show up or what! All that brown colouring on a bright day really stood out, which is very helpful for hard focusing on the high birds.

All three sets of lenses showed no sign at all of distortion or ?object shift? (showing the targets where they were actually not), which is often seen with the cheaper brands.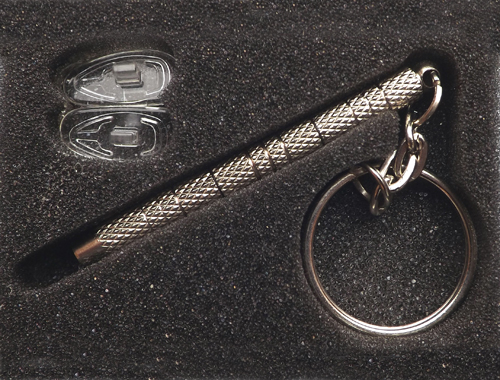 The glasses come as standard in a hard case with a cloth for wiping/cleaning and a little maintenance kit consisting of a spare pair of nose/bridge pads and small screw driver for adjusting the bridge on the frame.

CONCLUSION
So to recap on these glasses, they were definitely up to the job if you use the correct colour for the situation/conditions.

Seeing both clays and game is definitely easier and a lot sharper than without them. And they are very, very comfortable to say the least.

Would I buy a set?

If I was in the market for a set then yes I would definitely. As I have said I have worn many different brands of shooting glasses over the years, of course some are better than others.

Some are excellent, but far too expensive, and some are cheap and absolute rubbish!

These Rangers are actually value for money in today?s market.

If you want a great set of shooting glasses but don?t want to spend £400 then these are definitely worth a look at and come with a 12 month manufactures guarantee.

Thanks to York Guns for supplying the glasses and Wylye Valley for the use of their fabulous clay ground.

York Guns
Tel: 01904 487180
www.yorkguns.com

Wylye Valley
Tel: 01458 273077
www.wylye-shooting.co.uk

Randolph Engineering Ranger Shooting Glasses
£262