Gun reviews: Zoli Ambassador EL Z Sporter shotgun
Zoli have had a presence in the UK for a number of years but it isn't the first name you might think of as a maker of high level competition guns. But that might all be about to change.

In the late 1990s Zoli completely redesigned their shotguns to make one that can compete on the world stage alongside any of the well-known names such as Perazzi and Beretta.

BEEFY BODY
What they came up with is a very solid action frame that can even withstand the colossal pressures generated in double rifles.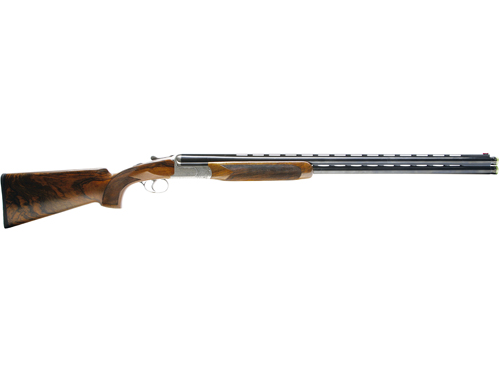 It is forged as a single piece of steel and then CNC machined to precise tolerances, an approach that compresses and refines the metal's grain structure and imparts maximum strength to the frame.

Within the action frame lie some beautifully engineered features including a deeper than average bolt that gives huge strength to the barrel lock up and also engages with bites either side of the axis of the bottom bore.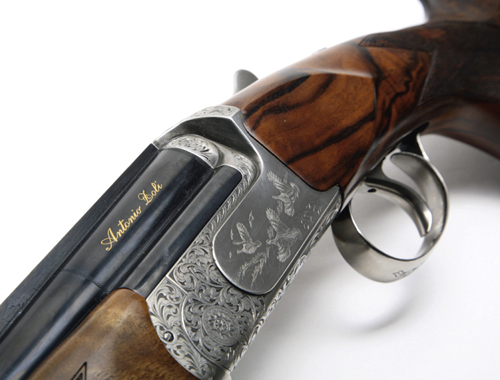 Further to this there's a positive draw as the barrel lumps lock into the floor of the frame.

SLIM FORM
The independent trigger group has been designed to keep the action as slim as possible and ensure the least amount of wood is removed from the head of the stock.




This strengthens that part of the wood and also means the gun is slimmer in the hand and therefore more comfortable to hold.

The firing pins are housed in bushings to ensure precise alignment and they are vented to disperse any corrosive hot gas that might manage to escape backward during firing.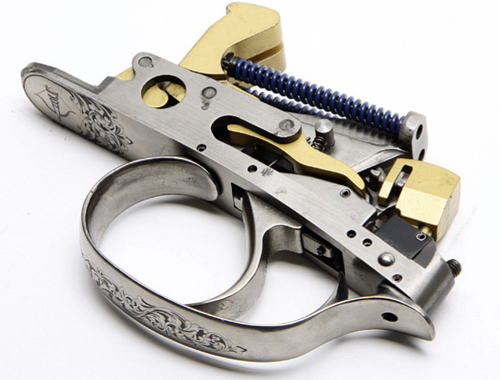 The trigger mechanism looks as if it has been gold plated but it is, in fact, a titanium nitrate coating that reduces wear and resists corrosion.

The mainsprings have been covered with a self-lubricant so they move as smoothly as possible.

BALANCED BARRELS
Zoli are expert barrel makers and their guns are noted among Italian shooters for maintaining good patterns even at long ranges and this is down to the barrel tubes being bored in house from solid bar, true, and very well struck up.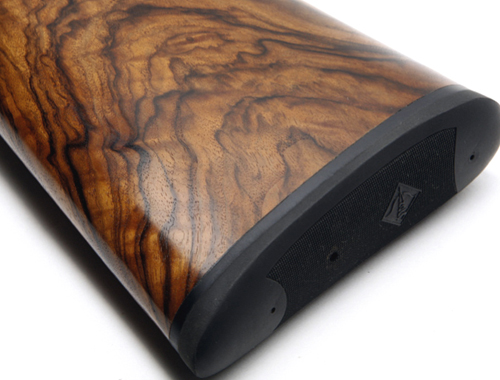 Interestingly, Zoli were the first gunmakers to silver solder barrel tubes into the monoblock and they also secure the ribs with the same process – one that strengthens the barrels and allows them to be blacked any number of times by "hot dipping".

This is thanks to silver solder being impervious to the caustic salts that destroy softer solder.

JASON'S VERDICT
The price of this Ambassador EL grade is a shade over £12,000. Whichever way you look at it that's a lot of money to find but, then, you do get a gun that's maybe the only one you will ever need.

If you don't have such a big budget to play with but still want a premier grade Z gun, then why not have a look at the standard grade Sporter selling at £5611.

It's a plainer gun but still good looking and with all the innovation and technical features of its higher grade brother.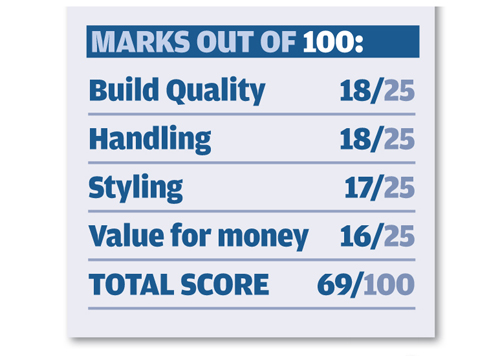 Zoli Ambassador EL Z Sporter shotgun
£12,242

Tel: 01625 613177
www.edgarbrothers.com




Gun reviews: Zoli Ambassador EL Z Sporter shotgun