Secondhand Blaser F3 shotgun review
GUN EXPERT: Mike George
USEFUL BUY: Secondhand Blaser F3
SECONDHAND COST: Around £2,000
Secondhand Blaser F3 shotgun.
If we want to fit a new or alternative pair of barrels to a shotgun, we accept the fact that they generally have to be fitted by a skilled gunsmith – and with any gun made within the last 30 years this strikes me as being rather odd.

After all, if we require a major component for a car, we expect it to fit straight out of the box, without a lot of hand scraping and tweaking to make it work properly and safely.
Nowadays, with modern computer controlled machine tools, such incredibly tight tolerances can be maintained that guns should not need any hand fitting at all, yet an awful lot of them do.
Is it laziness on the manufacturer's part, failure to programme and maintain tools properly, or the knowledge that customers will put up with it?
It's a fascinating subject – but one for debate on another day.
What's for today is the fact that a small number of quality gunmakers do believe in real precision machining, and one of them is Blaser of Germany.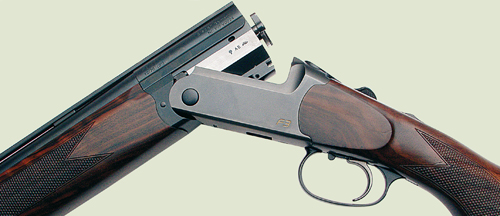 The result is that their F3 can be described not so much as a gun as a shooting system, if you care to make it so.
For instance, you could buy a 30-inch sporter, then add a set of 28-inch tubes for your game shooting or skeet, and with a minimum of fuss or fiddle.
Externally, the F3 looks a bit like a number of quality Italian products, but internally it is like little else on world markets.
It has the expected low-profile action with barrels hinged on stub pins, but it has no conventional, pivoting hammers which strike angled firing pins.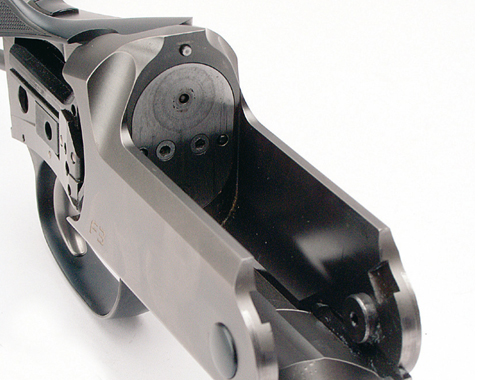 Instead, inside the boxlock action, sliding hammers powered by coil springs operate in the same plane as the firing pins.
You could say this is like two rifle actions, one on top of the other, so lock time should be very quick.
The feature also allows a better than usual safety arrangement.
There are quite a few models to choose from, and some useful features not often found elsewhere.
For instance, a stock weight adjuster, with weights inside the woodwork, is standard in the Professional, as is a barrel weight set that fits under the fore end wood and allows the shooter to adjust the balance to his or her exact preference.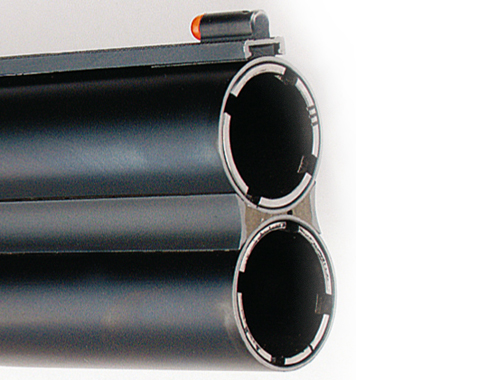 This is as well, because some F3 variants are rather heavy at over 8lb.
There are guns for game, sporting and trap, all available in a variety of grades, the best having side plates and elegant engraving.
But one feature available to all grades is true left-handed actions.
Competition guns are also available with adjustable combs.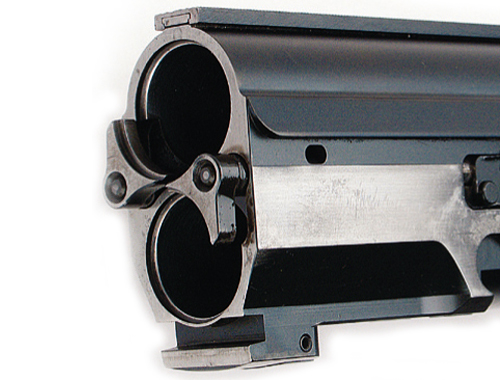 WHO MAKES IT?
The guns are built by Blaser Jagdwaffen GmbH, on the outskirts of the small town of Isny im Allgäu, in the south of Germany.
The company also builds bolt and break-action rifles, and combined rifle/shotguns with up to three barrels.
HOW MUCH?
For a gun built to such exacting standards, the Blaser is not expensive.
A new, basic grade gun is under £3,000, with the popular Professional Sporter at around £3,800.
After that, you can easily spend £10,000 or so on better grades of engraving and superior woodwork.