Secondhand Hatsan Auto shotgun review
GUN EXPERT: Mike George
USEFUL BUY: Hatsan Auto
SECONDHAND COST: Around £400

Secondhand Hatsan Auto shotgun review.
As I recall, it cost him around £300 – and he was totally taken with the workmanship, and how it handled and shot.

Until then, most of us didn't know that Turkey had a sporting arms business, and it was some years before any serious attempt was made to import guns from the country which has the rare distinction of being part in Europe and part in Asia.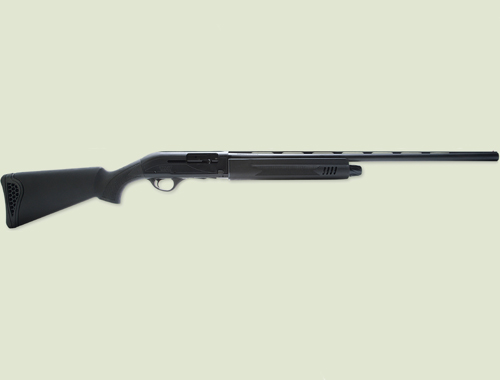 Huglu was the first I came across, then there was Yildiz.

Others followed, both in the UK and America.

There's ATA, Kahn, Jenson, and Armsan, while the present-day Webley & Scott is made in Turkey. And, of course, there's Hatsan.

Hatsan is, perhaps, the most prolific, and apart from guns for the European market they make items suitable for home defence, law enforcement, and shooting slug rounds.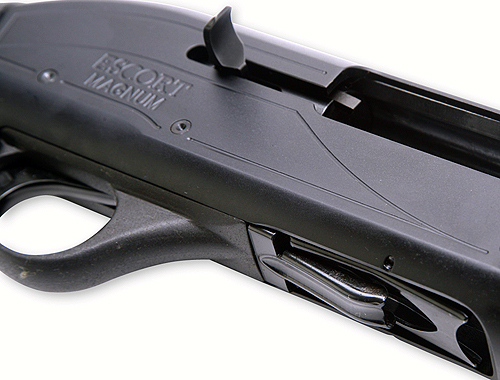 There's also a good selection of air rifles and pistols.

Visit the factory's website and you will be amazed at the variety.

Shotguns include over-unders, semi-autos and pumps – far more than we can list here, so let's have a look at the main groups.

All have one thing in common: they are aimed at the value-for-money end of the market.

THE OVER-UNDERS
The O/U is the Optima, which comes in walnut and synthetic stock versions. All guns have 3in (76mm) chambers, and carry steel shot proof.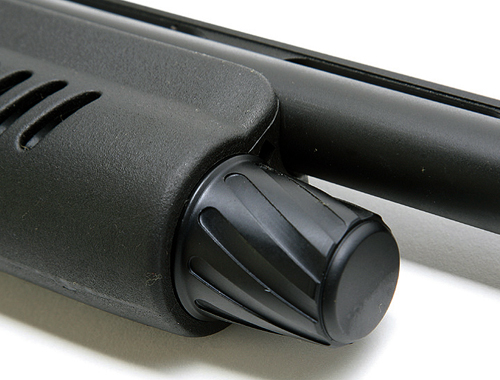 The nickel-chromemolybdenum barrels are 26, 28 or 30 inches, and the wood stocks are of Turkish walnut.

The mechanical layout is on the Italian pattern, with barrels hinged on stub pins to a shallow action, and a bolt running along the floor of the action to engage with a bite in the barrel lump immediately below the lower chamber.

Five multichoke tubes are provided.

THE SEMI-AUTOS
The semi-auto is the Escort, in its various forms, and to say this gun has made a hit in the UK is something of an understatement.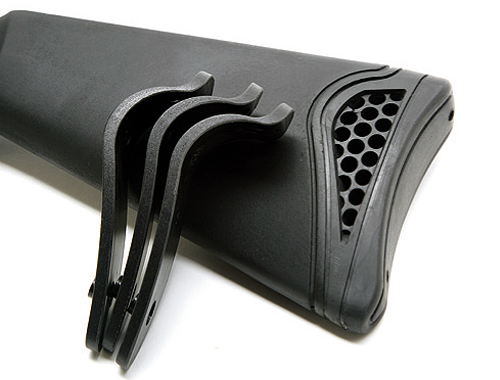 Many shooters see it as what the semi-auto used to be – a cheap, tough and efficient, knock-about gun ideal for pigeon shooting and keepering duties.

In all there are ten different versions of the Escort, and typical is the Luxano which, like most, features the Triopad rubber butt pad for recoil absorption, and an ability to cycle everything from three-inch (70mm) 2oz (57gr) magnums to 2.3/4in (70mm) 7/8oz (24gr) shells).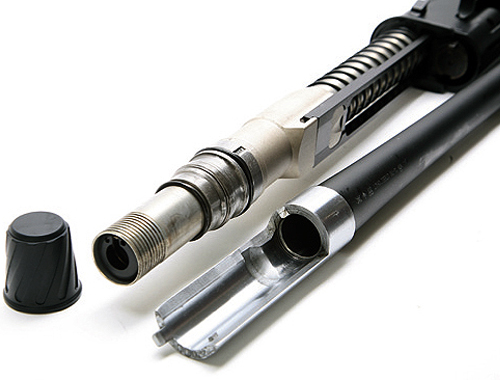 Stock of this gun is oil-finished walnut, and length is adjustable with shims provided.

The workhorse of the range is the Escort Synthetic, and other guns in the range offer a choice of wood or synthetic stocks, camouflage finish.

The big boys are the SuprmeMAX and the XtremeMAX, both chambered for 3.1/3in cartridges.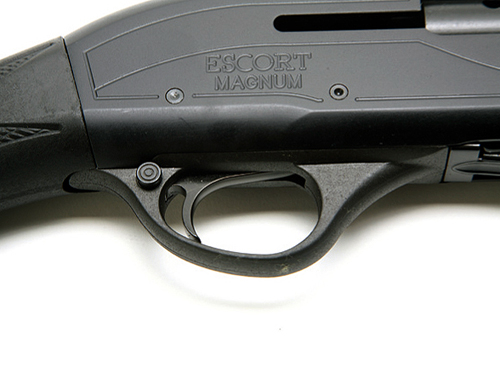 All guns are available with 24, 26, 28in or 30in multichoke barrels, and some have magazine extensions to contain up to seven cartridges, should you wish to hold them on a Firearms Certificate.

THE PUMP
There's just one – the Fieldhunter Synthetic, with a 28-inch barrel and a choice of black and several camouflage finishes.

HOW MUCH?
New, an Optima O/U is up to about £700. There aren't many secondhand on the market at the moment, but we did find one at £350 in a private sale.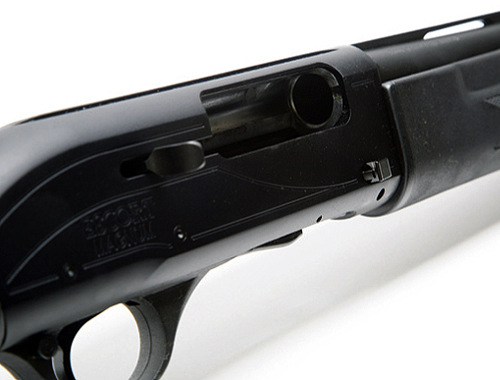 New Escorts are from around £400 upwards, depending on specification, and as cheap as £200 secondhand – although it may be wise to spend more.

The asking price for a new Fieldhunter pump is generally inside £400.

Very few second-hand examples around, but expect to pay £200+.

MORE INFORMATION
UK importers are Edgar Brothers of Macclesfield, on 01625 613177.

Lots of information at www.edgarbrothers.co.uk

The factory website is www.hatsan.com.tr where there is plenty of detail but some rather quaint English, and listings of guns not available in the UK.