Secondhand Merkel shotgun review
GUN EXPERT: Mike George
USEFUL BUY: Secondhand Merkel shotgun
SECONDHAND COST: Around £1,000 +

So close are they in appearance that many shooters believe there must be some continuing very close association between the gunmakers, yet there is no evidence of such a liaison and, until comparatively recently, one was located inside the Soviet bloc.




The guns are the German-built Merkel O/U, and one version of the AyA O/U, made in the Basque country of Spain.

Both guns are, or have been, made in boxlock, sideplate and sidelock versions as the years have gone by.

The AyA was originally known as the Coral, but in more recent years it has been made in just one version – the No 37 sidelock.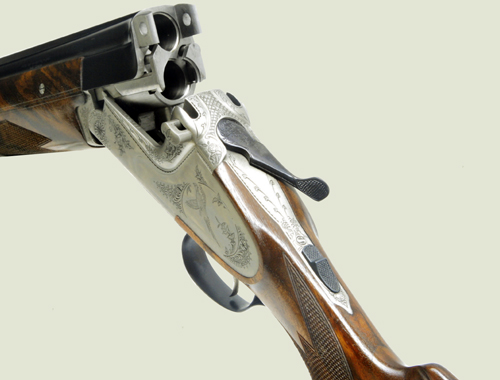 AyA's more expensive Augusta model, advertised as more or less similar, has a totally different bolting system.

The 37 is so like the Merkel that AyA give the German company a credit for the basic design on their website.

Yet, although the two guns look alike and work on similar principles, gunsmiths tell me that the differences are great enough for spares not to be interchangeable.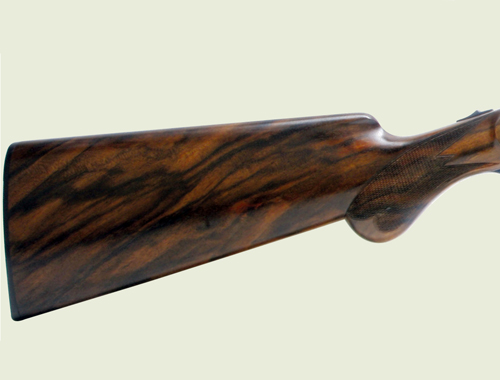 Historically, the Merkel is fascinating.

The company's home is the city of Suhl which, like so many traditional gunmaking-centers, owes its existence to local iron ore deposits, and plenty of wood with which to make charcoal to feed the furnaces.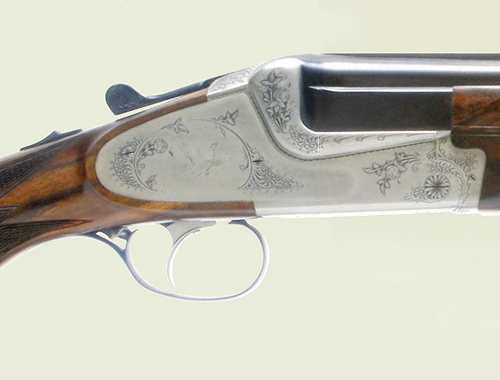 After World War II, Suhl was in the German Democratic Republic until German unity in 1990.

It always struck me as odd that, while politicians couldn't get on during the Iron Curtain days, businessmen clearly could, and there were Merkels on sale in both the UK and the USA during the period.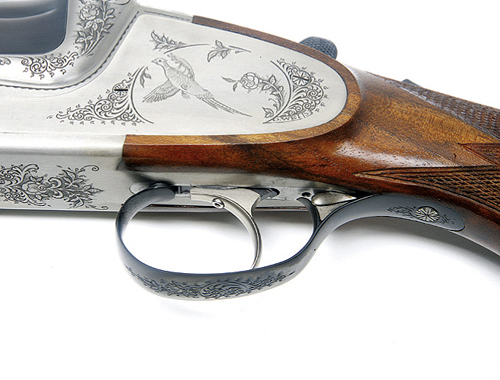 A currently-popular Merkel, and one which has been built to suit UK shooters, is the 2002C – a boxlock with sideplates.

It is locked by Merkel's Kersen locking system, which consists of two lugs, one on either side of the upper barrel, which engage with a cross bolt via slots in the upper breech face.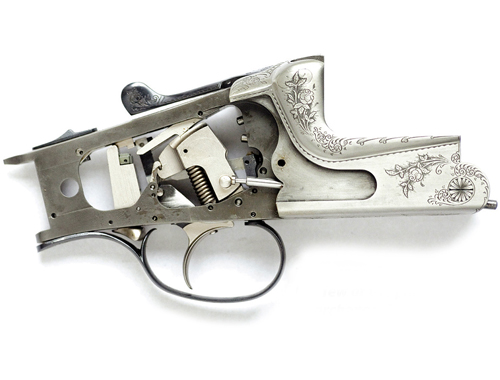 The barrels hinge on a full-width cross pin engaging with the barrel lumps.

Despite the fact that some people don't like this arrangement on aesthetic grounds, I find it to be an elegant engineering solution.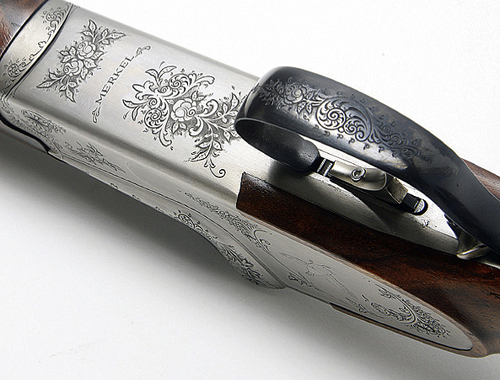 It is certainly not a Browning look-alike, and neither is it yet another copy on the overworked Italian stub pin theme.

Another aspect I find pleasing, and common to the Merkel and the AyA, is a three-piece fore end consisting of two pieces of wood attached to the barrel set, and a separate piece carrying the fore-end iron.

HOW MUCH?
Both the AyA and the Merkel mentioned are expensive.

New, the AyA 37 starts at over £14,000 (importer's recommended price), and goes up to over £21,000 if you opt for the very best engraving.

The Merkel costs around £9,700 new.

On the second-hand market there are a few AyA Coral boxlocks to be had at around £1,300.

Merkel boxlock O/Us seem to start at around £1,000 for a gun in reasonable condition.

Gun reviews: Secondhand Merkel shotgun

The Merkel importers are:
Viking Arms
Harrogate
North Yorkshire
HG3 4BW
Tel: 01423780810
www.vikingarms.com

The AyA importers are:
ASI
Snape
Suffolk
IP17 1SW
Tel: 01728688555
www.a-s-i.co.uk