So said the marketing waffle, and after using these boots for several months now, I have to agree.
They won the BEST FOOTWEAR category in the Shooting Industry Awards in 2011, and for good reason.
Once they are on, you forget you are wearing them, the very essence of warm, dry and comfortable.
This pair has seen some action across forestry commission land in Scotland (stuff you couldn't get a Cat over) and some standard middle-england muddy field action for several days shooting.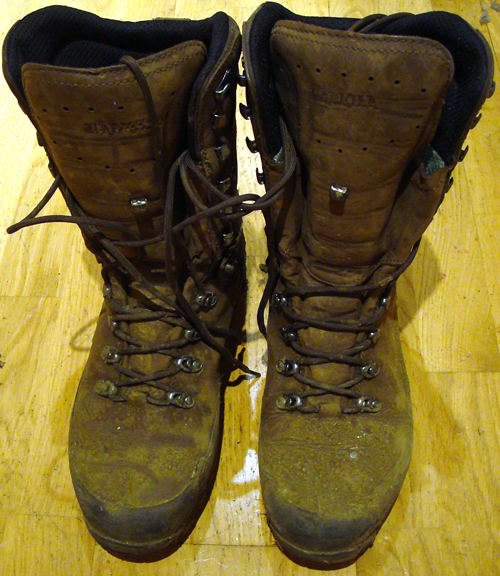 Never once did I feel there was anything they couldn't handle and was surprised by their stability and support.
With a good, thick pair of socks, my feet never felt sore or fatigued once, even after spending three days roaming forests and hillsides.
There is a solid heel-cup in the boot, and along with the lace-up design, your ankles and feet are very well protected.
With some of the variable terrain I took these over, I would have rolled an ankle without them. The stability and fit are excellent.
The sole system and footbed are designed for all day comfort over rough terrain and they certainly don't let you down.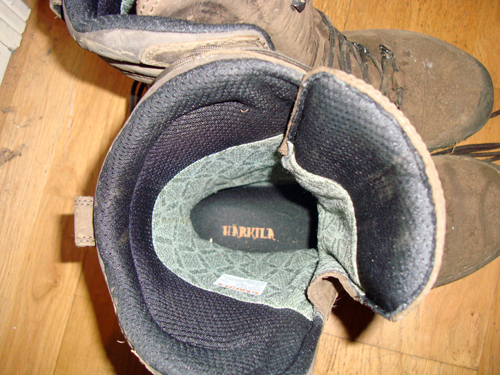 These boots come with the best shock-absorbing sole units from the world-renowned Vibram, and the upper is made from nubuck leather with Harkila memory fit. And it cleans-up quite well with a stiff brush.
The label says they are Gore-Tex lined for 'ultimate weather protection' – i.e they are warm and waterproof, and after being thigh-deep in a bog on a few occasions – I can confirm this.
The best boots I've used.
Harkila Pro Hunter GTX 12″ Boots
RRP: £259.99
(but you can find them cheaper online)