Craiganour Lodge: Situated on the shores of Loch Rannoch and stretching north over 21,000 acres of Perthshire moorland, Craiganour Lodge is certainly not a typical Highland sporting estate. For a start, a dynamic approach to upland management has recently seen the entire property surveyed by ecologists, who made up an inventory of every plant and animal species on the hill. The doors were then thrown open to consultation from a wide variety of conservation bodies, all of whom helped to create a management plan which included the installation of four million native trees over the past few years.



Stunning views across Loch Rannoch and a beautifully peaceful atmosphere at Craiganour Lodge.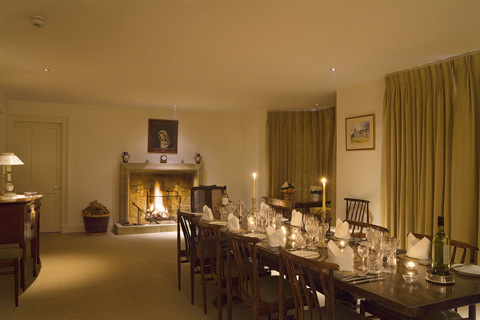 Dining in style at Craiganour Lodge is the perfect end to the sporting day.

This young woodland, divided roughly into two substantial chunks, lies on the margin between the loch and the hills, creating a kind of deliberately chaotic jungle. A number of black grouse lurk among the fringes, while the views to Schiehallion and the great Perthshire Munros make an ascent onto the moor feel rather like something out of a Tolkien novel.

It's wild out there at Craiganour Lodge

The estate offers a strong line in deer stalking, and it's not hard to imagine what adventures you could get up to in the vast, broken country where ptarmigan eke out a living for themselves. Around 70 stags are taken off the hill each year, and while trophy beasts are not the object of the cull, some impressive heads hang in the stairwell of Craiganour Lodge. There is also walked-up grouse shooting and trout fishing on the loch. And there are kennels on site.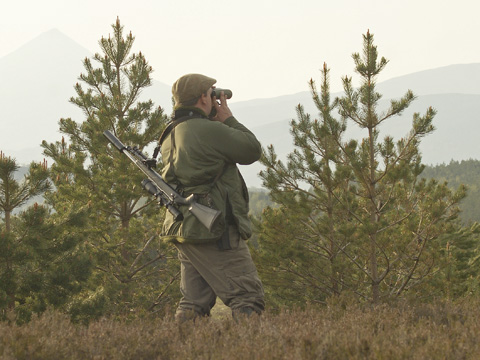 The estate home to Craiganour Lodge offers stalking to the tune of around 70 stags per year.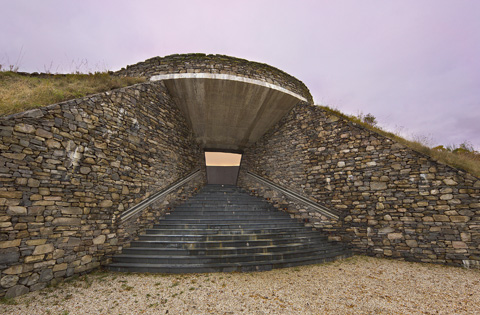 The impressive modern art installation by James Turrel.

The recently overhauled and fully catered Victorian Craiganour Lodge sleeps 18, with palatial bedrooms offering extraordinary views over Loch Rannoch. Just a stone's throw away, golden plover, lapwings and oystercatchers idle their days away on the pasture beside the loch. The estate is home to an impressive modern art installation, built into the birch-covered banks of a classic Highland burn. Designed by the celebrated American artist James Turrel, the Skyspace is designed to contrast natural and artificial light, and comes into its own during dawn and dusk.

It's peaceful and esoteric at Craiganour Lodge

An impromptu visit to watch a handful of displaying blackcock rounded off my stay at Craiganour, and I started on the short return journey to Perth with many a backward glance to the quiet, esoteric estate on the shores of
Loch Rannoch.

Craiganour Lodge location: Almost precisely one hour up the A9 from Perth, turn off at the House of Bruar and then drive for half an hour through the hills.

Craiganour Lodge plus points: A tremendously peaceful atmosphere with stunning views. A complete cast-list of Highland wildlife all within easy reach, and access to what promises to be some great stalking.

Craiganour Lodge drawbacks: You can't just take one room here but that is the point really! It's designed for a whole party on a special occasion.

Craiganour Lodge cost: On application.

Craiganour Lodge contact: www.craiganour.co.uk

For more sporting hotel reviews from Shooting Gazette click here