Simon Clarke, head of press at BASC:

Twenty-thirteen brings a mixture of opportunities and threats for game shooting. Top of the threat list is the general economic background. Game shooting has so far weathered the recession relatively well. Rising costs of basic essentials such as feed and fuel are bound to impact on everyone's bottom line – from the small syndicate walked-up shoot to the larger commercial operation. We are all committed to our sport and so far most of us have been able to suck up the impact of spiralling costs. Continuously rising inflation will make itself felt sooner or later and everyone is looking for ways to reduce the negative effects.

In 2013, DEFRA's Lead Ammunition Group (LAG) will produce a progress report on its investigations into the scientific evidence on lead shot. The group has set out to produce a detailed examination and consideration of all the available evidence so future policy decisions can be based on solid scientific evidence. This approach has not been met with universal support and a number of organisations, led by the Wildfowl and Wetlands Trust (WWT), are undertaking an ongoing media and political campaign for a ban on the use of lead shot. The work of the LAG and its detailed consideration of the science will ensure we can have a debate based on facts.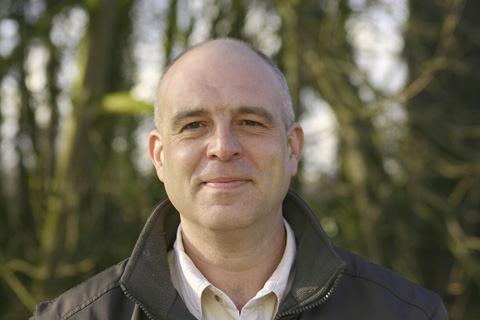 Simon Clarke.

The Law Commission, an independent body whose task is to keep the law under review and to recommend reform where it is needed, has been turning its attention to the wildlife laws of England and Wales. The commission has pointed out that at the moment those wildlife laws are contained in a range of Acts of Parliament dating back to 1831. The commission also highlights that pheasants are covered by four separate pieces of legislation. The result, says the commission in its consultation, is "a legal landscape that is out of date, confused and often contradictory". It is proposing that the separate laws be combined into a single piece of legislation with a reduced reliance on criminal law and more emphasis on a regulatory scheme of guidance. This will be complemented by advice backed up with a set of civil sanctions including fines and bans.

Attempts at such sweeping reform could throw up proposals both good and bad for game shooting and it is important to keep a close eye on the details. BASC has been fully involved with the process and is submitting a detailed response to the Law Commission on its proposals.

The political landscape has also changed with the election of Police and Crime Commissioners in England and Wales. BASC is seeking to brief each new commissioner on the performance of the firearms licensing department in their area. Uniquely, BASC has performance figures on licensing dating back over a decade. The new commissioners could have a significant impact by setting the tone and direction of policy towards firearms grants and renewals, but they may also get involved when things go wrong. If there is a significant game shooting incident involving licensed firearms, the local Police Commissioner could well be in the vanguard of calls for changes to the law. It is essential that game shooting builds strong relationships with these new officials.

David Taylor, shooting campaign manager for the Countryside Alliance:

When you spend every day defending game shooting, it is easy to get obsessed. From a comment in a film to slants in the media, it is hard not to find anti-game shooting remarks when you are looking for them. To avoid complete paranoia, and to ration our time, any threats must be ordered by their level of importance and dealt with accordingly. As we go into 2013, there are two large issues we must face.

The threats to the continued use of lead ammunition are myriad. Across Europe, government agencies are being pressured by those opposed to the use of lead, such as the WWT and the RSPB, to enact a ban. Nationally, our government is under the same pressure.


David Taylor.

To balance this, DEFRA's Lead Ammunition Group (LAG) is likely to report in the first quarter of 2013. Regardless of the decision made, there is no doubt the opposition will not give up the fight, using their one remaining argument – lack of compliance with the existing law. The CA will continue to oppose them on any false information, but compliance with the law is the key to fending off any future attack.

The other large issue that game shooting faces is the Law Commission review of wildlife legislation, which could lead to the biggest shake up of that particular legal area in over 30 years. The Law Commission is currently reviewing all law that relates to wildlife in England and Wales, which over time has become spread over a collection of Acts dating back to 1831.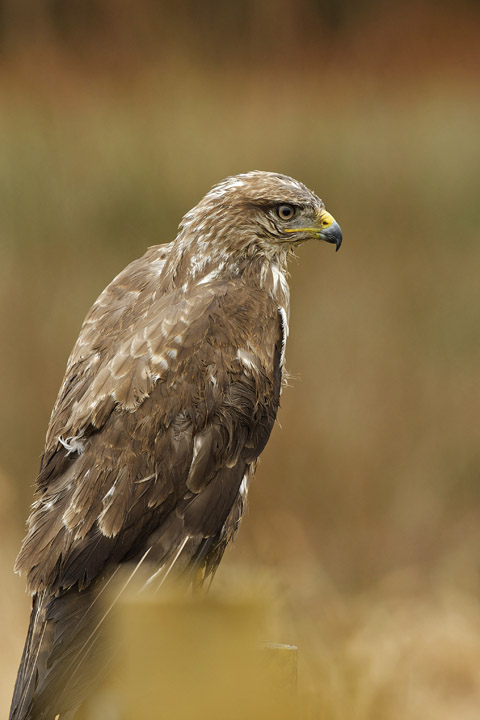 Myths continue to threaten game shooting in 2013, including the idea our sport aims to destroy all raptors.

One of the purposes of the commission is to "codify the law, eliminate anomalies, repeal obsolete and unnecessary enactments and reduce the number of separate statutes". This all sounds like good news for anyone involved in land and wildlife management. However, there are serious potential pitfalls. The Law Commission is not a wildlife specialist and there is a danger that in transposing European directives into UK law that these become gold plated or are misapplied.

These are the two biggest issues, but they are known, and we are well prepared to tackle them. We must also be on the lookout for the smaller, unknown threats lurking round the corner. Just because these are generally lower profile does not mean they are unimportant.

These include the campaigns that spread lies about game shooting: burning on moorland, raptor persecution, bag numbers, high birds, game bird releasing and invasive species. These smaller campaigns are the ones that gradually turn public opinion over a long period of time. Individually they may seem trivial, even laughable, but collectively they have the ability to inflict more damage on game shooting than any other single threat.

The Countryside Alliance has always maintained that game shooting could suffer from death by a thousand cuts, and these are those very cuts. We continually monitor and challenge all of these issues, large and small, in the media and in Parliament. This way we ensure that game shooting is secured for 2013, and many years beyond.

Teresa Dent, chief executive of the GWCT:

The Game and Wildlife Conservation Trust (GWCT) has serious concerns for the future of our wildlife in common with many others, not least the readers of this publication. Looking ahead at the key questions to be faced in 2013 and beyond, the task of meeting the government's Biodiversity 2020 Strategy objectives is pre-eminent. Richard Benyon, minister for the natural environment, contemplates what his successor in eight years' time might be able to say about England's wildlife, its diversity and abundance. His approach concentrates the mind beautifully. The task of achieving the recovery of many wild species is substantial and very far from guaranteed. For GWCT, therefore, making progress towards the successful achievement of the government's wildlife strategy is one of our highest priorities – as it is, no doubt, for many individuals with an interest in the British countryside.


Teresa Dent.

At our recent biodiversity conference, attended by the minister, we demonstrated in a series of studies by GWCT scientists how many of the species under pressure or declining can be helped to recover. There are several key components that we know work, but which are, as yet, not being implemented widely enough or at all. Good quality advice for farmers, on their farms, should make agri-environment schemes more attractive and ensure they are applied in the most effective ways to get results. The commitment, skill and enthusiasm of those managing shoots can and should be central to this and can overcome some of the inevitable administrative obligations associated with agri-environment schemes.

The quality and extent of habitat is a key factor. Within a game shooting context, this is demonstrated powerfully by the success of the Duke of Norfolk's work in Sussex, bringing back an abundance of lapwings and other birds as well as grey partridges. The role of winter supplementary feeding of farmland birds, a practice developed and well understood by gamekeepers is, thanks to GWCT, a welcome planned addition to agri-environment options for England.

The part played by legal, responsible and humane control of common predators is also integral to the successful conservation of many species, including water voles, brown hares, lapwings and grey partridges. The inescapable role of people in managing landscapes, which have been so thoroughly shaped by previous and present generations, is clear to see for all who care to look.


Rising costs of simply putting on a day's sport and the potential of a lead shot ban dominate the thinking of our main organisations.

Those who shoot and manage game shooting are uniquely placed to put the control of predators, where necessary, into practice in ways beyond reproach and suspicion. This element in achieving the goals we have for wildlife recovery should not divide conservationists, but rather be recognised as an integral part of successful conservation. The opportunity for the game shooting community is clear and should be taken. While illegal persecution should not be tolerated, as the minister has so clearly stated, the vital and skilled contribution of gamekeepers to the conservation of many species and habitats needs to be acknowledged.

Many of us are very familiar with the challenges faced by game management and the game shooting world, the future of snaring and lead shot included. Both these issues will not be resolved satisfactorily by hoping that they go away or through intransigence. In fact, the interests of game species, game management and associated wildlife depend to a considerable extent on achieving consensus between entrenched positions, which, on their own, achieve little. The GWCT is in the business of effective conservation in a modern world and that's what we'll pursue in 2013.

A spokesperson from the National Gamekeepers' Organisation (NGO):

It is hard to imagine worse weather than gamekeepers and their birds had to cope with in 2012, so dare we hope for something better this year? A dry laying season, a warm, insect-rich June, a timely harvest and some good, dull, breezy days for the game shooting would be just great. The very weather, in fact, that the UK used to serve up reliably year on year and in which our game management and sporting traditions evolved.

While keepers will be busy with all that in the countryside, the NGO's politicos look like having a challenging year ahead of them at Westminster.
The Law Commission's review of all wildlife legislation in England and Wales is of huge importance. It will move during 2013 towards the drafting of a new, single statute affecting everything from game bird releasing to predator management and game shooting itself.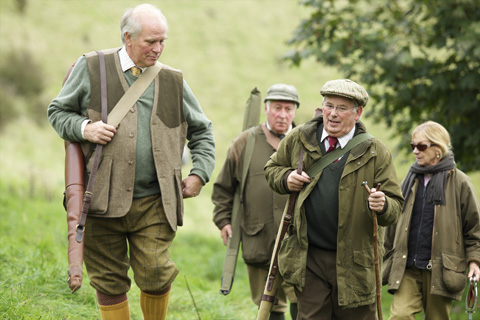 Let's stick together and keep our wits about us – we'll all benefit from continuing to act as one to fend off attacks based on misinformation and stereotype.

The aim is to tidy up existing statutes and make them more rational but opponents of the sport will be doing all they can to exploit an opportunity to restrict us. We need to be vigilant and to work together.

Training for gamekeepers looks like being high on the agenda again, with new NGO courses available on rat baiting and double-gun loading. Increasingly, the defence of game shooting is that it operates to best-practice standards and we stand or fall by doing everything right, whether it is pest control or our conduct on a shoot day itself.

The Lead Ammunition Group (LAG) will report during the year and the government will need to take what it says seriously. UK sporting game shooting is practically unique and that makes lead ammunition particularly important here (old guns, greater ranges, large numbers of shots fired). But by the same token, that uniqueness makes us look vulnerable in a world context. Few countries need or value lead as much as we do and the fact others increasingly manage without it means we have our work cut out to retain it here.

With other worries too – ash die-back in our woodland and growing pressure on personal budgets – 2013 is clearly not going to be the most comfortable year for driven game shooting, but let's be positive. The doomsayers said at the start of the recession that we would be finished by now, yet we are thriving. Keep our wits about us on the political front and follow best practice at all times and there is every chance the sport will emerge stronger at the end of 2013.

For more features from Shooting Gazette click here