We want this ground to look as natural as possible," explained Oakedge Shooting Ground owner Peter Till – the fact he said this in a wooden shooting lodge looking out onto sweeping lawns and banks of trees full with autumn colour suggests he's half way there already. The ground, part of the Wolseley Park Estate, is reachable from the A513 via a winding gravel driveway and the journey into the wooded valleys is pretty whatever the season.

Peter bought the shooting ground in August of last year and is currently overseeing a two-year redevelopment programme that will eventually include new retail units and the return of the Gamekeepers Fayre in 2013.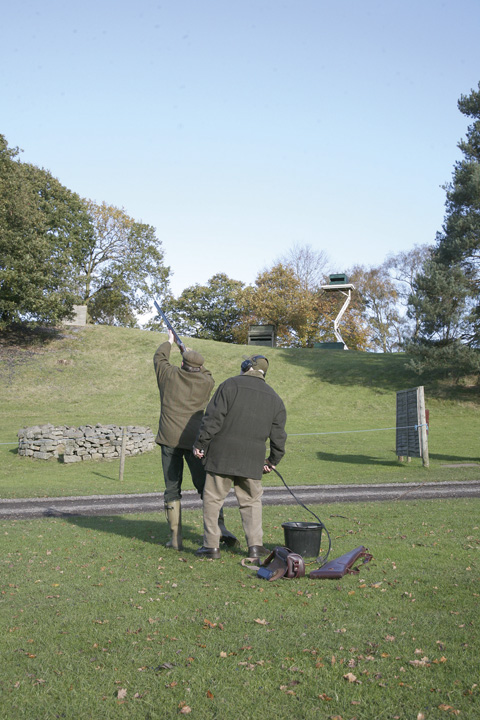 The topography at Oakedge Shooting Ground allows it to show some truly testing targets.

Oakedge Shooting Ground's customer base is split between clay and game shots, the latter of whom will benefit from traps cunningly positioned within the trees and hillsides. Not only are the traps laid out to replicate birds seen on Staffordshire shoots but instructors will even accompany guns out on a day's shooting in the county, to give them an added confidence boost.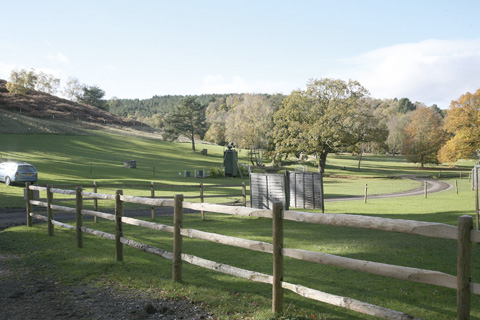 The new owner has some ambitious plans for the aesthetically pleasing ground.

There is even a small shoot adjacent to the ground and over 90 per cent of its customer base also shoots at the ground. Add to this the presence of noted gunmaker T.R. White on the estate and you could be forgiven for thinking this is the ultimate one-stop shooting destination.

Location of Oakedge Shooting Ground: Wolseley Bridge near Cannock Chase.

Facilities at Oakedge Shooting Ground: Anything from simulated high pheasant and partridge to duck across four trout lakes are offered across the ground's 15 stands – these are sympathetically relocated during the winter months to stop the low sun impeding a gun's enjoyment. All abilities and disciplines are catered for, be it on simulated game days, novice days or 100-bird competitions. The shooting ground can also accommodate large parties within its sizable corporate entertainment and dining facilities.

Plus points of Oakedge Shooting Ground: The positioning of traps amongst the trees and banks is ideal for rusty game shooters looking to brush up before a day in the field. The ground prides itself on its warm welcome and that is immediately apparent on arrival. The shooting lodge is used as a place where groups or individuals can enjoy a greater degree of privacy, be it for safety tuition or just to feel more like they are doing it for real. Such were the flawless manners and advice of my instructor, John Colclough, I felt I was letting him down when 10 straight clays flew past me unharmed. One simple suggestion from John then made sure the next 10 targets disintegrated.

Drawbacks of Oakedge Shooting Ground: The redevelopment of the ground means you might feel as though you're on a building site so just picture what everything will look like once it's all finished.

Costs at Oakedge Shooting Ground: £45 per lesson excluding cartridges (offers are available).

To contact Oakedge Shooting Ground: Telephone 01889 881391 or click here

For more shooting ground reviews and other features click here