Shooting smocks to consider in a variety of price ranges, picked out by Sporting Gun, Shooting Gazette and Shooting Times. Prices correct at time of writing.
Smocks for shooting should be tough, resistant to thorns and brambles and pack away to almost nothing. They need to be breathable, lightweight, windproof and waterproof of course.
In addition they should be comfortable to wear, easy to put on and take off, with room to put on layers underneath. If there's a tail flap for sitting on to keep the wet out so much the better.
It sounds like a tough call. But here are 15 smocks for shooting and stalking that we rate.
A waterproof and breathable 3/4 length field smock with large front packet to store your maps, binoculars etc. We know a beater who is a real fan.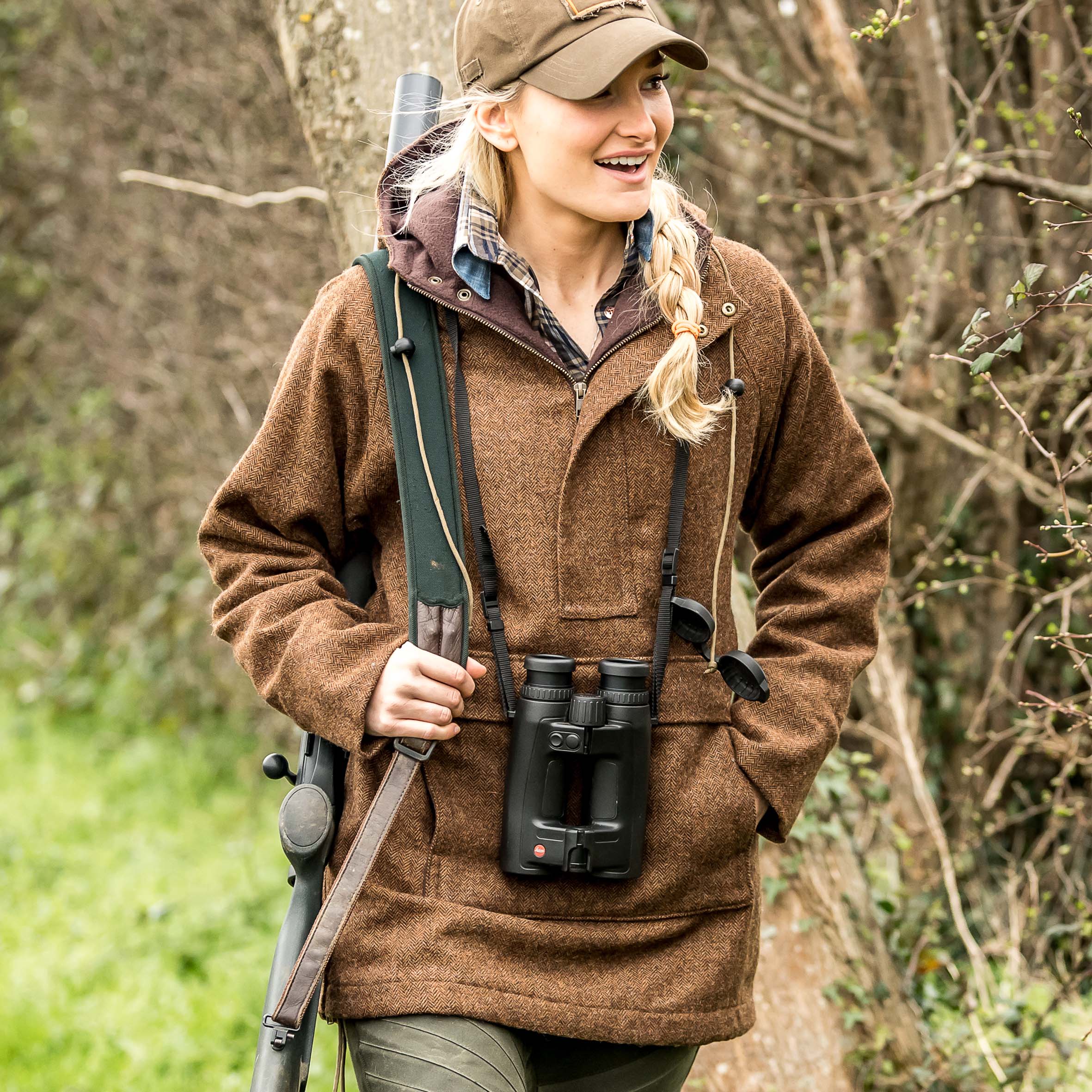 This tweed smock is waterproof, windproof and fleece-lined, with an adjustable hood. There are three colour options available, brown/brown, green/green and navy/check. You might also be pleased to learn that this product is 100% manufactured in England.
Sporting Gun asked reviewer Mat Manning to try it out. He said: "Lightweight, quiet and stylish, it's a great-all rounder that lends itself particularly well to those days when the weather could go either way… when it comes to keeping out the elements, the Galbraith delivers."
Says Shooting Gazette: "This shooting smock was designed for the rigours of outdoor life and is as comfortable as it is practical. It is hardwearing, warm, waterproof and windproof."
Made from Swazi's Aegis Strata fabric, the Rifleman is light enough to carry all day for hunters who want to climb high and fast, but still performs in wet weather.
Sporting Gun's Adam Cope put this revamped smock through its paces. He said: "I can't fault this product. This top has been used all year round and I don't go out to work without it. A good price for such a well-made product."
Shooting Times says: " This technical jacket for hunters is lightweight – only 880g – with a roomy upper body and a chest pocket that allows easy access for a radio antenna. It features a high periphery vision hood, extra-large handwarmer pockets and riveted flaps."
Winner of the best new clothing product in the Shooting Industry Awards a couple of years ago. The judges said: "The benchmark in practical wet weather gear. It's 100 per cent waterproof, 100 per cent windproof, yet remarkably light and very breathable."
A lightweight and breathable addition to the Pro Hunter collection. In fact, this is not strictly a smock, rather a blend of a jacket and smock, as it has a crossways zip down the front.
If you're not a camo fan and prefer traditional tweed, then this is the smock for you. It's been especially designed for  stalking, using traditional wool tweed combined with modern technical features.
A deceptively simple design, which the manufacturer says is "noiseless" to wear. A long centre front zip makes it easy to pull on and off.
Cut for the female form, this smock will keep you dry whilst allowing you to move freely. Fully waterproof and breathable.
The name says it all. This is a smock that packs away into its own pocket. It's very light but still waterproof and breathable.
Soft and silent fabric make this ideal for stalking. It is waterproof with taped seams and has breathable membrane. A PVC-lined game bag is in the back.
A new smock that offers all-weather protection with reinforced double fabric shoulders and taped seams to keep you dry.