The award-winning Turkish gunmaker is well known for producing shotguns and the 3-inch magnum chamber FieldHunter pump action shotgun is ideal for pest controllers and pigeon shooters.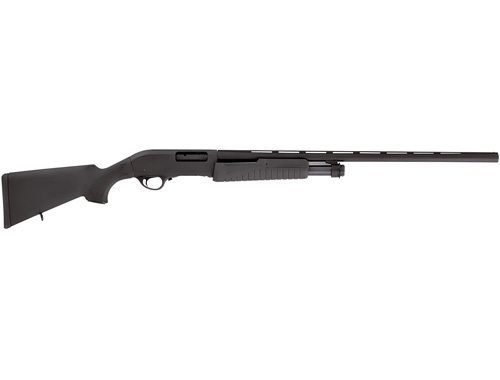 Available in a black synthetic, Mossy Oak patterns Break-Up, Obsession & Shadow Grass or Magic Wood, the FieldHunter comes in 12 and 20-bore with varying barrel lengths up to 30 inches including left-hand and marine versions.


The FieldHunter comes with the latest design features including a checkered and ventilated anti-glare rib, manual cross-button trigger safety and a magazine capacity of 2+1, 4+1 or with the magazine extension accessory 7+1 rounds.


Edgar Brothers' managing director, Derek Edgar, commented: "When we launched the Hatsan Escort Semi-Auto we knew we had a runaway success on our hands. When we released the FieldHunter we were amazed how much demand was out there for the pump action shotgun and the FieldHunter has become another huge success."

Hatsan FieldHunter pump-action shotgun
From £420

www.shootingsports.edgarbrothers.com