He scored 47 out of a possible 50 points. Chris Napthine came in second place with 45 points and Paul Chaplow, also from North Yorkshire, came third with 44 points.
The clay shooting event was held at the Mid Wales Shooting Centre in Trefeglwys, Powys.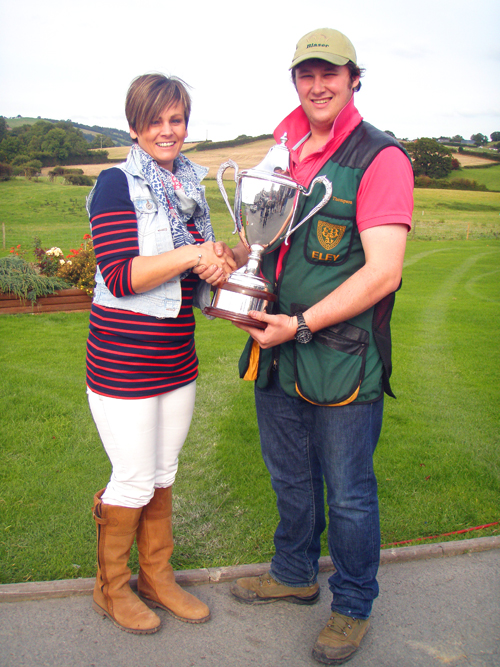 A challenging fifty bird course was set by staff at the centre.
The .410 is the smallest of the popular shotgun gauges, firing a light charge of pellets, and would normally be used as an entry-level gun for young people and for close-quarter pest control.
This year saw a record 114 entries.
Jess Allan from Oxfordshire was crowned ladies' winner with a score of 31 and her brother Will Allan retained the junior class title by posting a score of 45.
Derek Williams, BASC Wales country officer, said: "A great day was had by all at the annual BASC .410 World Championships."
"The BASC Wales team would like to thank everyone who attended, who came from across the UK to take part in a record entry championship and made it such a fantastic day."
"We would also like to thank Arthur Williams and all his family and staff at the Mid Wales Shooting Centre for their commitment and hard work in hosting such a successful day."