Audi A6 Allroad 3.0 TDI Quattro review
When the Audi A6 Allroad first came out in 1999, I must admit I failed to see the point. The car appeared to be an example of niche marketing gone mad. Some stripy-shirted marketing chap had taken a perfectly reasonable large estate car and clearly ruined it by sticking some extra plastic on the wheel arches and raising the ride height to a level never intended by its engineers.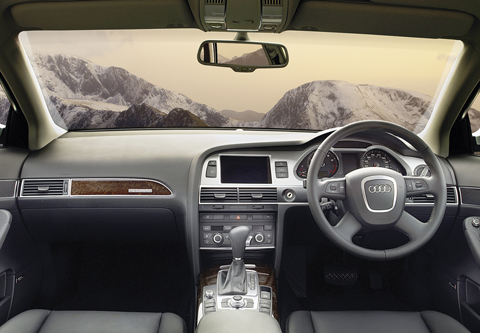 The cabin of a well-specced Audi A6 Allroad is a very, very civilised place in which to spend some time.

However, that was before I drove an Audi A6 Allroad – and before lots of people I know bought them. In fact, as it turns out, Audi's demographics bods have discovered that their most affluent customers are not those who buy their flagship A8 saloon, their Porsche 911-rivalling R8 or even their big Q7 SUV, but those who write out a cheque for a jacked-up estate car.

Royal approval for the A6

I have shot with a chap who spends roughly the same as the national average house price on shooting every year, and who could probably afford any car he wants, but chooses to live out of his A6 Allroad between August 12 and the end of January. More significantly, no less a reliable a source than The Daily Telegraph reported that the Prince of Wales has two, which is good news for Audi and fuel to the fire for those of his future subjects who work in the motor industry and are that little bit more inclined to republicanism every time they see him in a foreign-made car.

Therefore, the arrival of a new model of Audi A6 Allroad is fairly significant news for the motoring correspondent of Shooting Gazette and my initial impressions are certainly very favourable. The standard Audi A6 is a handsome thing and the Allroad's quasi off-road flummery has made it even better looking. Inside is a real treat. No-one this side of Bentley does switchgear better than Audi.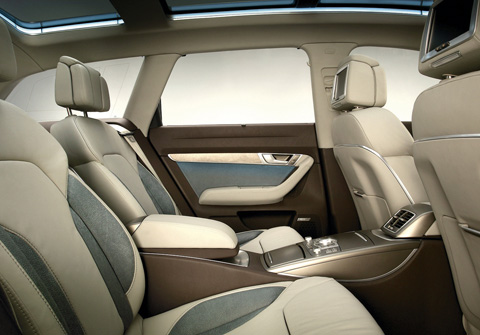 The leather and taste walnut of the Audi A6 Allroad is of the very best quality.

Indeed, the cabin of a well-specced Audi A6 Allroad is a very, very civilised place in which to spend some time. Only the youngest and best-moisturised cows have given their hides for the seats, and the walnut is as tasteful as the stock of a David McKay Brown round action. If you get a little carried away with the options list (the one I drove had £20,000 of extras fitted), the gadget count can be nothing short of outstanding. The satnav can access Google Earth and even the reversing camera somehow gives you a plan view all round the car, as if you've got your own spy drone loitering overhead to make sure you don't reverse into the bins.

Clever electronics

On the road, the mid-spec Audi A6 Allroad 3.0TDi I drove was swift, refined and comfortable. By all accounts, the top of the range twin turbo version is properly quick and, thanks to some rather clever electronics, even makes a thoroughly un-diesel-like noise when you're hoofing it along.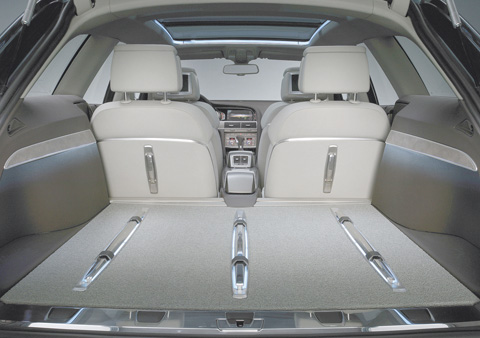 The sportsman should be able to get all of his gear into the boot of the Audi A6 Allroad without too much fuss.

Off-road, you can use the air suspension to raise the Allroad up to 185mm off the deck and it has Quattro four-wheel drive and even some rudimentary bash plates under the engine bay. It wouldn't see which way a Range Rover went if the going got really tough but, especially if you fit some sensible tyres, it would manage the shooting-bus thing perfectly competently.

So I'm going to give it five pheasants. But please, Mr Postman, don't deliver this issue to Highgrove…

Specifications for the Audi A6 Allround 3.0 TDI Quattro 245PS S Tronic

Price: £45,005
Top speed: 147mph
0-60mph: 6.6 seconds
Combined: 44.8mpg
CO₂: 165g/km

5/5

Ben Samuelson is the managing director of PR and events agency Samuelson Wylie Associates. Follow him on Twitter at twitter.com/bensamuelson

For more car reviews and other features from Shooting Gazette click here