Shooting ground review: Doveridge Clay Sports
While its full name (Doveridge Clay Sports and Country Leisure) might suggest otherwise, Doveridge Clay Sports has been a first choice for novice and experienced game shooters of all ages for more than 15 years. Judging by the warmth of the welcome and the quality of the facilities, it isn't hard to see why. Owned by the Bramley family, Doveridge Clay Sports is proud of the breadth of services it offers, with everyone from corporate guests to hen
parties coming here to pull the trigger, take a spin in an off-roader, or even stay in one of the ground's new holiday cottages.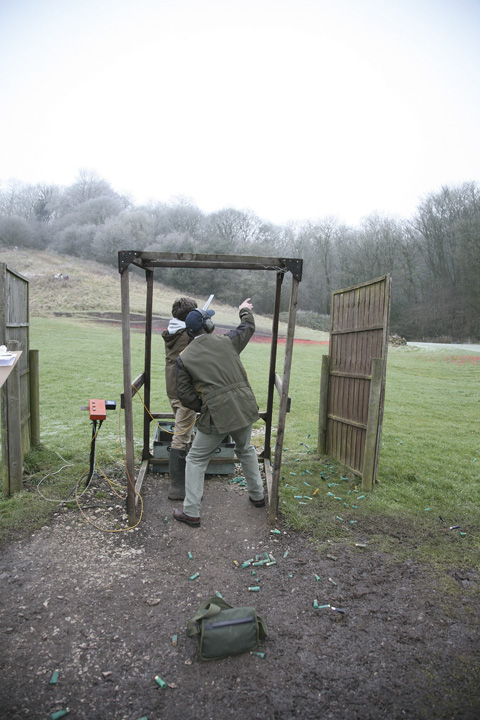 All ages and abilities are welcome at Doveridge Clay Sports.

On the shooting front, the on- and off-peg services available to game shots at Doveridge Clay Sports are tremendous. Take the sporting targets for example, laid out across two locations within the ground's 67 acres. The Valley (where competitions are held and where individuals can take advantage of the Clay Mate system) houses 14 stands showing all manner of targets in a setting capable of mirroring any Midlands shoot you care to name.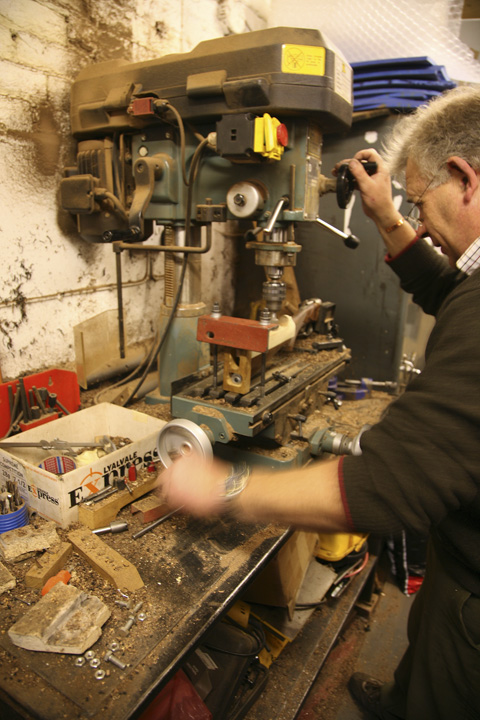 Gunsmith Simon Willmore's workshop deals with repairs large and small.

Meanwhile, The Garden (where lessons take place) is home to traps showing targets of varying ranges and difficulties. Guns seeking a challenge will enjoy the fact that Doveridge Clay Sports moves traps around mercilessly so no-one gets too comfortable. They will also like the 150-foot high tower.

Location of Doveridge Clay Sports: Doveridge, near Uttoxeter, just off the A50 between Derby and Stoke.

Facilities at Doveridge Clay Sports: The extensive gunshop, managed by Premier Guns, is one of the ground's best assets. There is an impressive selection of new and secondhand guns from makers including Beretta, Zoli and Browning, many of which are built for left-handed shots. Complementing the range are the independent gunsmith and gunfitting services provided by Simon Willmore. Musto, Le Chameau and Seeland are three of the leading clothing and footwear brands sold here, and there is also a large collection of gun safes, cartridge bags, gun cleaning equipment and hearing protection.


An impressive selection of guns and equipment is available in the gunshop at Doveridge Clay Sports.

While game shooters will be interested in the English sporting targets, Doveridge also offers a variety of other options, including automatic ball trap, Olympic trap and DTL. Young shots are welcome, especially at the popular Saturday morning club when specialised lessons take place. There are around 12 instructors available, including Richard, a bright and methodical tutor, who, after ironing a few of our problems out, segued into a lesson with three teenagers.

Plus points of Doveridge Shooting Ground: The game shooter will benefit from the imaginatively positioned traps lined out along the tops of the steep banks cut into the hillside. Staff are friendly and laid back, so don't be surprised if you hear a few jokes being cracked before you've unzipped your gunslip – even if they are at your expense!

Drawbacks of Doveridge Shooting Ground: Older guns might struggle with the walking involved when travelling to the more secluded parts of The Valley.

Costs at Doveridge Clay Sports: From £55 per lesson – including cartridges, clays, gun and safety equipment hire. Other offers, including gift vouchers, are also available.

To contact Doveridge Clay Sports: Telephone 01889 565 986 or click here

For more shooting ground reviews and other features click here