Value shotgun cartridges review
These days there is rarely such a thing as a bad cartridge but we need confidence in our whizz bangs and all the value cartridges reviewed here are capable of giving it in abundance
With luck we might get the sort of weather this year that makes clay shooting in summer so thoroughly enjoyable.
With the continuing financial difficulties, all clay shooters are looking to use a product that provides what I call good value.
But good value is not the same as cheap.
Cheap implies something that may not be very good, whereas good value implies giving you a little extra for a little less.
These days there is rarely such a thing as a bad cartridge but we need confidence in our whizz bangs and all the products reviewed here are capable of giving it in abundance.
Their record on the competition circuit says it all.
LYALVALE
Lyalvale Express produce cartridges of exceptional quality and to be perfectly frank, if they are okay for Olympic gold medallist Richard Faulds MBE, then they are probably okay for us mere mortals.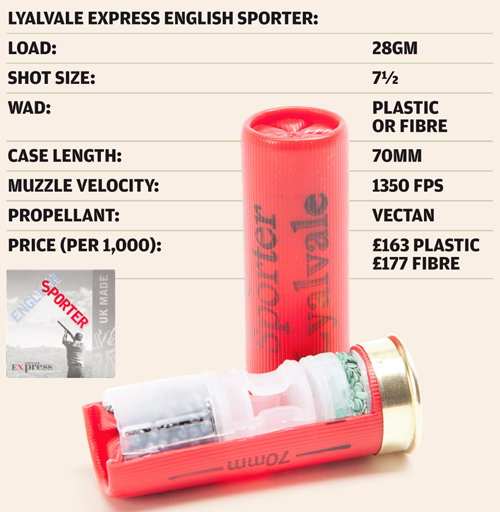 To be fair Express have looked a little expensive on some of their top of the range products in the last two years, but what products they are!
Their eponymous Super Comp is one of the mainstays of the mid-price clay range.
Supreme Comp, whilst pricey, provides proper top performance combined with a very smooth shooting experience.
And if it's out and out devastation you want, Lyalvale's World Cup is the one.
I have never come across a clay cartridge that hits as hard, so if the targets are a little edgy and at range, you may want a handful of these in your pocket.
But for all of their more expensive products, Express continues to produce a range of good value ones.
They started with the D & J range which are really good mid-range fodder starting at £177 per 1,000.
They then introduced Dan Arms which admittedly are their budget range starting at £152, but still capable of hitting everything likely to be presented to you.
But for this month, under the good value banner, their English Sporter is the one to go for.
Starting at £163 they provide solid and reliable performance.
With no frills packaging in shot size 7.1/2 only, they give the manufacturer economies of scale whilst giving the customer confidence in a competitive product.
GAMEBORE
Gamebore's re-branded Velocity range provides exceptional value in my view and they are easily our biggest budget range seller.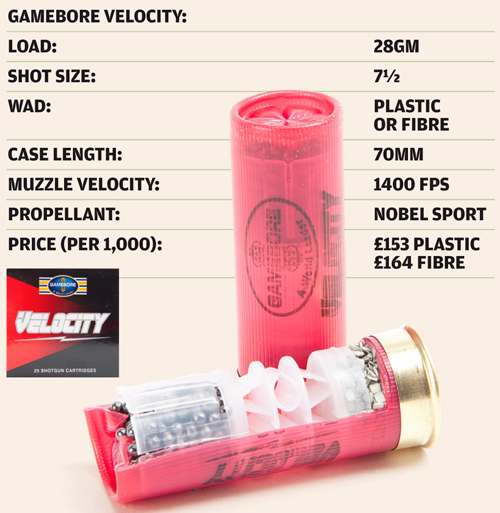 Gamebore products combine quality and performance, have glossy up to the minute packaging (I realise this has no effect on performance!) and all at a very competitive price – so what's not to like?
Gamebore offer a well defined range of clay products each with their own performance market niche and like Richard Faulds and Express, World supremo George Digweed MBE favours Gamebore products.
As I said earlier, these days there is no such thing as a "bad" cartridge.
HULL CARTRIDGE
But this month's "good value" prize just has to go to Hull Cartridge's Super Fast range.
I have written about these before, but the more I think about it, for the money, you will not get performance like this out of any other product.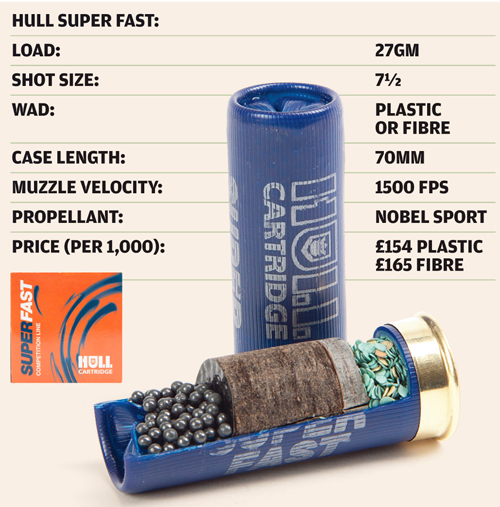 Introduced last year pretty much as a special offer, they proved so popular Hull stuck them firmly in their permanent price list.
Performance wise, Super Fast are in a league of their own for budget range cartridges.
At 1500 fps these are in World Cup territory but at £70 per 1,000 cheaper, the comparison ends there.
They are a 27gm load, so just 1gm lighter than standard clay loads, which equates to less than 15 pellets, this was another great money saving idea from Hull Cartridge.
Don't forget that this ever so slightly lighter load will actually give you better down range patterns, so if you are worried about having a few less pellets, don't be.
Super Fast are a different animal to Hull's popular Comp X range which whilst not as high performance as their stable mate, are incredibly smooth shooting and have the added advantage of being suitable for 2.1/2in chambers if required.
Good product range definition here too with different products for different requirements.
FIOCCHI
The continentals also have a couple of products falling in to the "good value" category.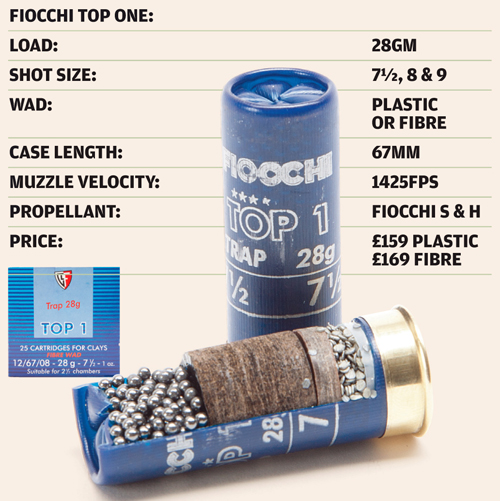 In particular Fiocchi Top One starting at £159 with higher than average performance and the FBLU also well worth a serious look at £174 – a little bit more expensive, but incredible value for the quality in my view.
Rio's Target Load are also bang on the pace starting at £162. I know one of the country's top shooters who uses these and he swears by them.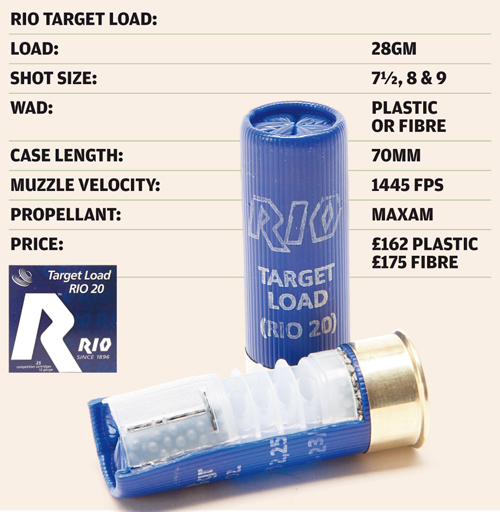 Remember, good value is not necessarily cheap.
Super Fast are a quality, incredibly high performance cartridge for the money, so why not give them a try next time out?